Homeowners love the sleek elegance of hardwood floors, which is why so many people choose to install it in their living rooms, kitchens, and bedrooms, among other places. But, like every other flooring material, hardwood floors have to be properly taken care of or they will lose their luster. One factor that could affect your hardwood floors is humidity. After a hardwood floor installation, it's important to follow these tips to protect your investment from the damaging effects of humidity:
First, how does humidity affect your floors?
Hardwood floors can begin to dry out when there is not enough moisture in the air, so if the humidity level is too low, your floor could start to crack. However, high humidity levels are also damaging to your floors. If there is too much moisture in the air, water can eventually creep underneath the floorboards and cause warping.
Use a humidistat.
Once your floors have been installed, it's important to check the humidity levels in your home using a humidistat, which can be purchased at any hardware store. It's recommended that hardwood floors stay in an environment where the humidity falls between 40-60%. If the humidistat reveals the humidity in your home is not in this range, you will need to buy a device to help you control it.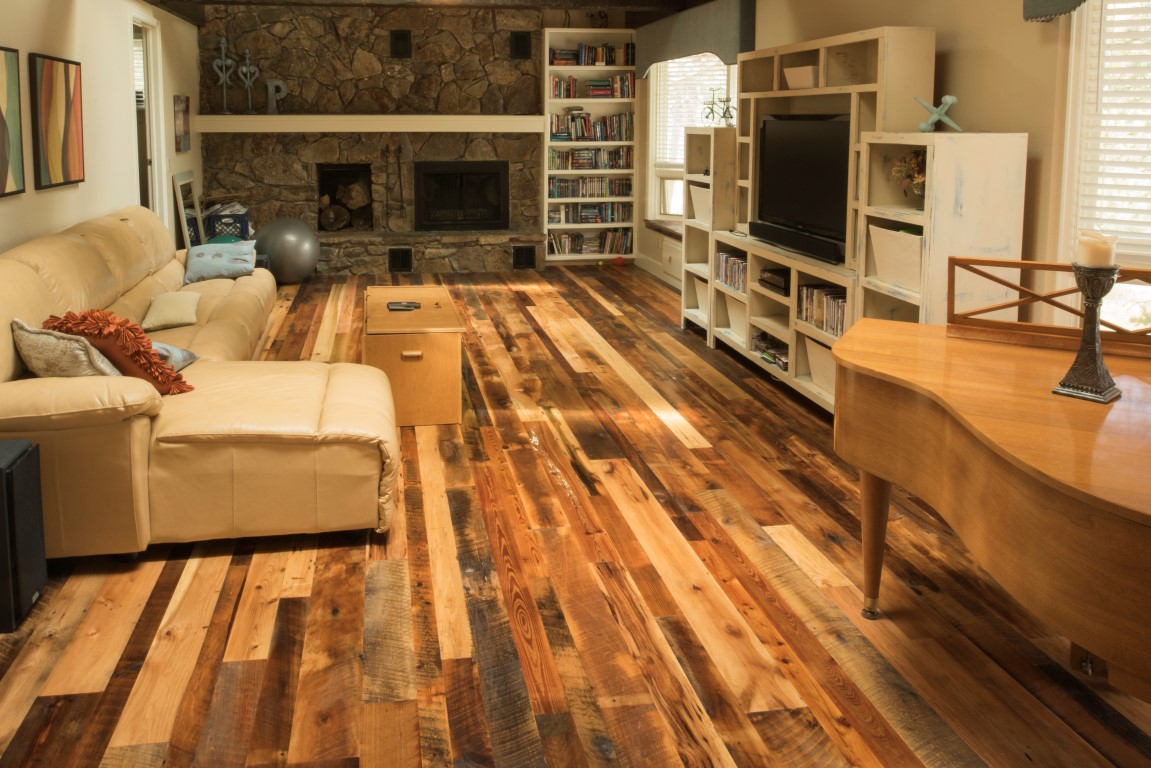 Buy a dehumidifier or humidifier.
A humidifier is used to make the air more humid, while a dehumidifier does the opposite. Depending on the current humidity level in your home, you could need one of these devices to help you protect your hardwood floors. In fact, it may be best to use both. Humidity tends to increase during the summer, so use a dehumidifier during this season to bring the level down into the 40-60% range. When the air becomes dry during the winter, use a humidifier to put moisture back in the air and protect your floors.
There are many dehumidifiers and humidifiers that are designed to maintain the humidity of one room. But, if you really want to take care of your floors, buy a professionally installed unit that will control the humidity in your entire home. Learn more about
how your indoor environment affect hardwood flooring
.
Talk to the contractor.
Hardwood floors are not a good fit for some rooms, and your flooring contractor should tell you this prior to installation. For example, a gym or laundry room in your home will probably have higher levels of humidity than other rooms in your home, so these are not the best places to install hardwood floors. Make sure you thoroughly discuss your plans with a contractor prior to the installation so you don't make the mistake of putting hardwood floors in a room where they won't last.
Would you like to learn more about protecting your hardwood floors?
Contact
the team of design experts at Ward Hardwood who have a knack for helping clients choose the right flooring for their homes, and preserve it for years after installation. Call 303-674-6966 to set up a consultation today.