If you're interested in adding hardwood flooring in your home, you might want to consider reclaimed wood as opposed to traditional hardwood. Reclaimed wood is a type of hardwood that was harvested years ago, used in some form of construction, and then reused after the building was destroyed. Why should you choose it when there are so many other options available? Here are some of the many benefits of reclaimed hardwood flooring in Colorado:
Unique appearance.
Every type of hardwood is beautiful, but reclaimed wood has a unique look that makes it even more attractive. Most reclaimed wood will have visible knots and other markings that make it stand out from traditional hardwood. Reclaimed wood usually has a slight rustic look, but the truth is it's incredibly versatile, so it can complement many other interior design styles. If you want a floor that will make your home truly unique, choose reclaimed wood.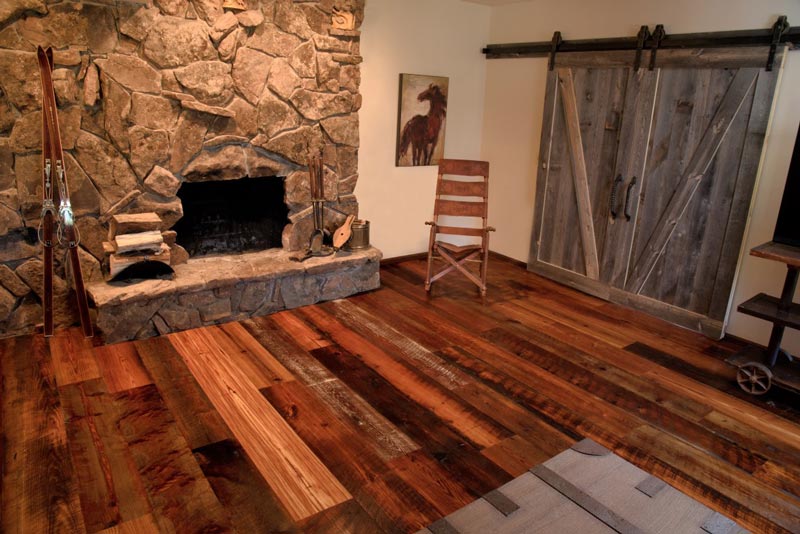 Comes with a story.
Are you the kind of person who loves sifting through antique markets to find interesting pieces of furniture? If so, you'll love having reclaimed wood in your home. Each batch of reclaimed wood comes with a unique story that you won't find with traditional hardwood. For example, a lot of reclaimed wood comes from old barns that have been torn down, which makes it a great conversation piece to have in your home. Learn more about
where to find reclaimed wood
.
More durable.
The demand for wood is high, so many trees that are grown commercially are torn down before they have reached their full size. However, most reclaimed wood was originally made from mature trees, which means the wood is much stronger. But, that's not all. Reclaimed wood has been exposed to environmental elements time and time again, so it has that beautiful weathered look and is an extremely strong product. Please keep in mind that you still need proper acclimation time in your home, to prevent gapping or shrinkage.
Versatile.
If you don't want to update any of your floors, but you still want reclaimed wood in your home, why not try a wood paneled wall? Reclaimed wood can be used in many ways, from eye-catching statement walls in your living room to custom bathroom cabinets and shelves.
Environmentally friendly.
Many homeowners choose reclaimed wood because it's environmentally friendly. The world's natural resources are limited, and forests across the globe are being bulldozed to meet consumer demand for wood products. By choosing reclaimed wood, you are doing your part to preserve our precious resources by reducing the need for new timber.
Now that you know some of the benefits of choosing reclaimed hardwood floors, are you ready to have them installed in your home? Let our professionals help you.
Contact
the team of design experts at Ward Hardwood who have a knack for helping clients choose the right flooring for their homes, and preserve it for years after installation. Call 303-674-6966 to set up a consultation today.