Are you ready to transform the look of your home by installing hardwood floors? First, you will have to decide what color hardwood you want. This may not seem like a difficult choice, but once you see all of the different colors in a hardwood floor showroom, you will understand just how tough it can be. Here are some tips to help you choose the perfect color:
Think of the size of the room.
Which room will you be putting the hardwood floors in? If it's a large and spacious living room with high ceilings, almost any color would work. But in smaller rooms, especially those with low ceilings, you should try to stick to light colored woods that will make the space seem bigger and more open. Dark woods can make small spaces seem cramped and gloomy, so it's best to avoid these shades if you don't have much space.
Don't match the furniture.
Do you have wood furniture? It may seem logical to choose a wood floor that matches the furniture in the room, but this is not a good idea. Instead, choose a color that either complements or contrasts the wood furniture. This will give the room a much more elegant look.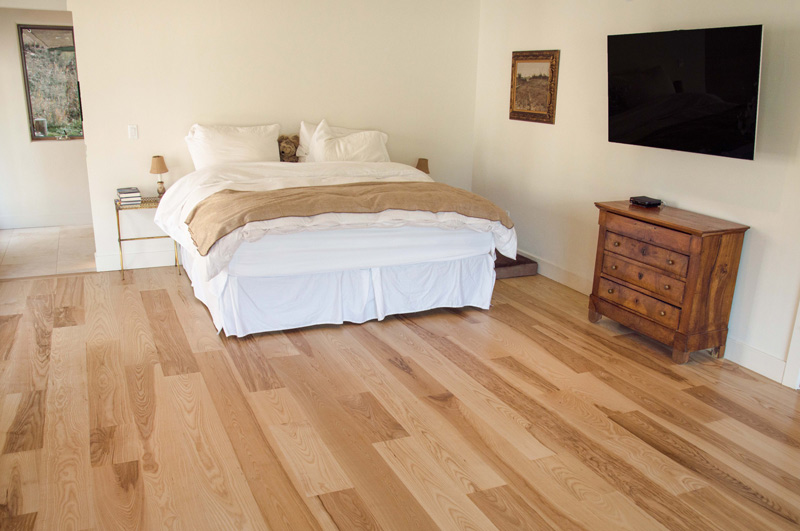 Take samples.
Don't rely on what you see in a showroom. You should always ask for samples and take them home with you to see what they look like under the lighting in your home. This way, you can hold the samples up against your furniture, curtains, and wall paint to see how well it will look together.
Choose natural if you want to conceal imperfections.
You may think it's wise to choose a darker colored wood if you don't want to see every piece of dust or debris that lands on your floor. After all, the darker the wood, the more it should conceal, right? Wrong! The truth is natural colored floors actually conceal dirt, dust, and debris better than any other color. If you have children or pets in your home, or simply don't get around to cleaning the house as much as you would like, stick to a natural colored wood. Learn
how to clean hardwood floors
.
Think of the vibe.
What mood do you want to set with your hardwood floors? If you are going for a more chic, urban feel, dark hardwood flooring may be best for your home, which is why dark woods are often used in gourmet kitchens, libraries, and offices. However, if you want a classic, inviting look, it's best to stick to natural or light colored wood, which is why light colored woods look great in living spaces, bedrooms, and rustic style homes.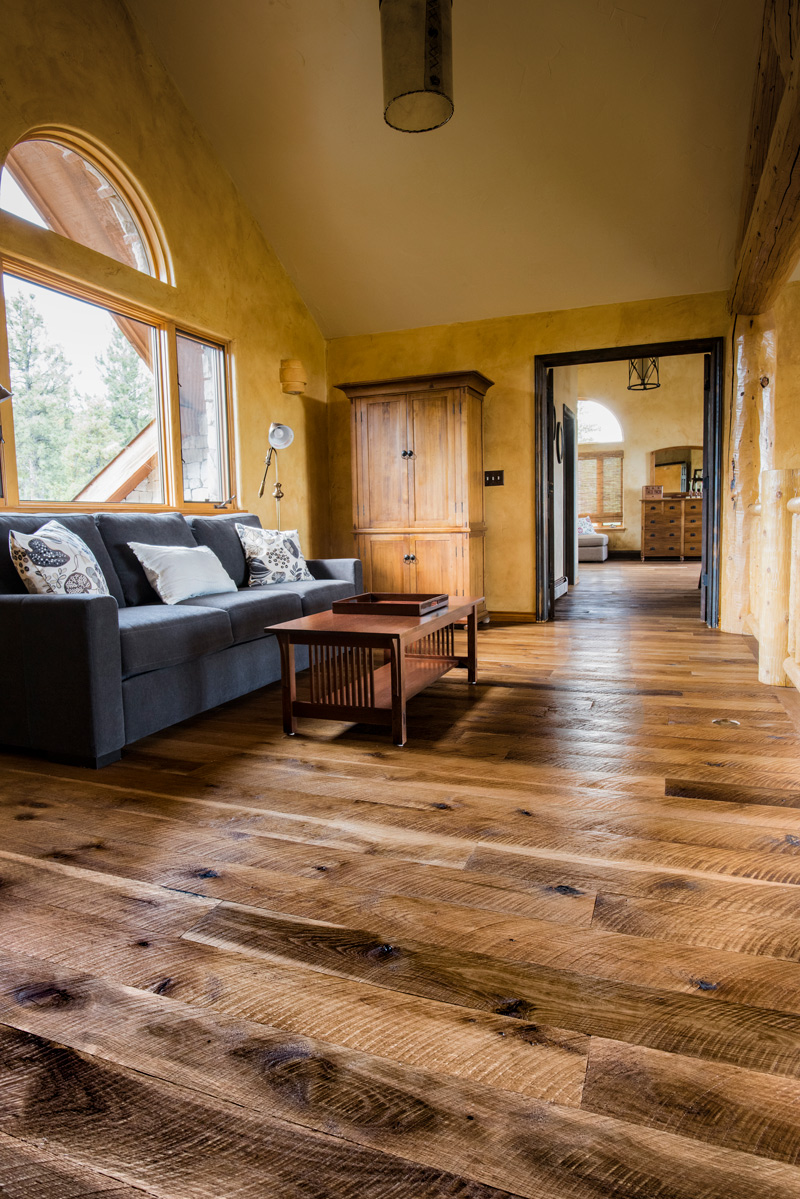 Do you need help choosing the perfect hardwood floor for your home and lifestyle? Let our professionals help.
Contact
the team of design experts at Ward Hardwood who have a knack for helping clients choose the right flooring for their homes, and preserve it for years after installation. Call 303-674-6966 to set up a consultation today.