Are you looking for a way to add bit of excitement and unexpected edge into your commercial or retail space? One way to do so is by adding a reclaimed wood wall treatment. Hardwood flooring in Colorado is timeless and sophisticated, especially when used in this unique way. Here's how to make it work for you:
Balance the rest of the room.
When you incorporate a reclaimed wood wall into your design, you want this to be the focus of the space, so it's important to create a balance by keeping everything else simple. If you really want to draw attention to the wall, use neutral colors throughout the rest of the space, and don't overdo it with accessories or textures. If you fail to provide balance, the reclaimed wood wall will probably overpower your space instead of complementing it.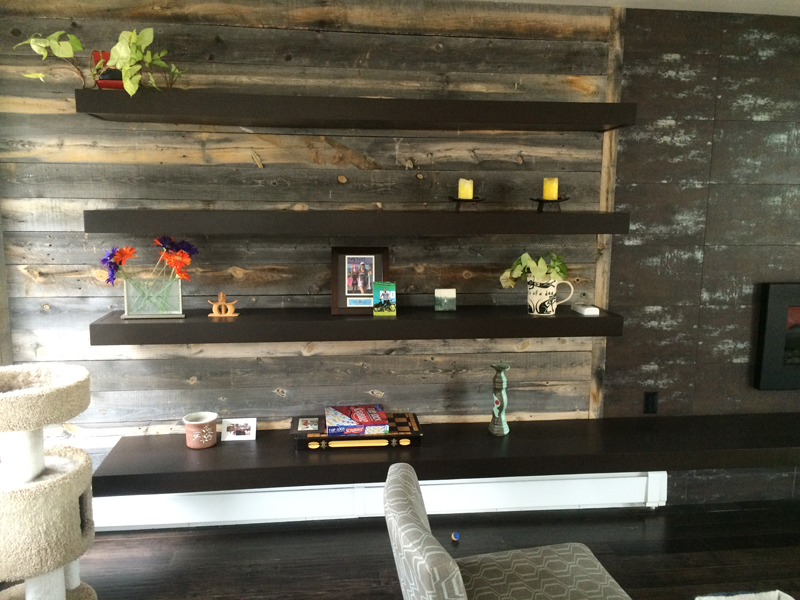 Choose the wood wisely.
Reclaimed wood will look more aged than standard hardwood, so don't be surprised when you see marks or signs of distress. You shouldn't shy away from using wood with these characteristics—you should embrace it. Signs of age add character to your reclaimed wood wall, so as long as the color works with your space, go for it.
You will also need to decide whether you want all the pieces to be the same width, or if you want some pieces to be wider than others. Using different widths makes the project even more eclectic and edgy, so it really depends on what look you are trying to achieve with the reclaimed wood wall.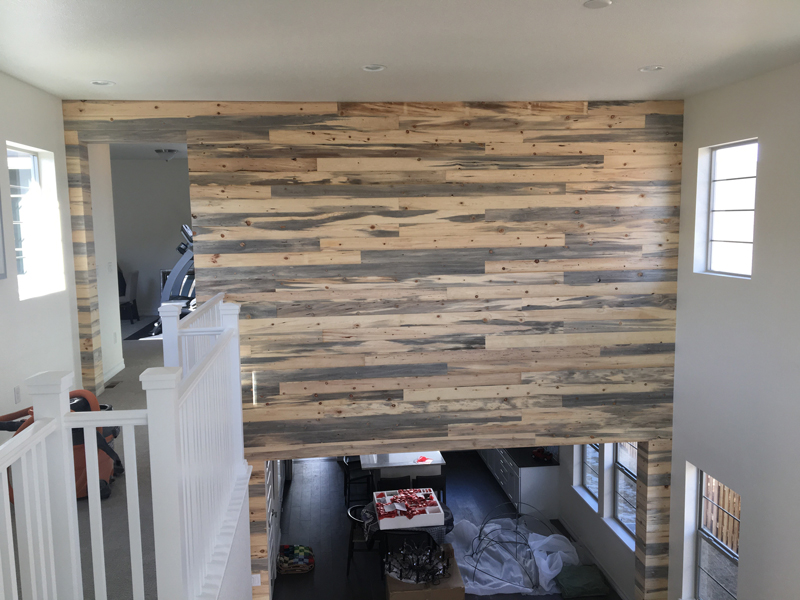 Remove any trim.
If your space has any crown molding or baseboards, you will need to remove it before installing a reclaimed wood wall treatment. The wall has to be a completely blank canvas in order for this installation to work. Luckily, this isn't difficult to do on your own as long as you have a crow bar. Learn
how to remove baseboards without damaging the drywall
.
Paint the wall.
Even though you're putting wood over the wall, it may still be wise to paint it first. This is because reclaimed wood is not perfect, so there could still be tiny gaps in between each plank once the wall project is complete. If you're a perfectionist, the paint shining through these tiny gaps could bother you, but don't worry, there's a way to fix it. Paint the wall black prior to beginning the project. A solid black paint will disguise the gaps and make your wall look complete.
Add a picture.
Once the wall is complete, consider drawing even more attention to it by hanging a single, brightly colored painting on it, or even your business' logo or signage. This look can create a bold, beautiful statement in the entryway of a commercial or retail space.
Would you like to hear more design ideas for your commercial or retail space? Contact the team of design experts at
Ward Hardwood
who have a knack for helping clients achieve the exact look they've envisioned for their space. Call 303-674-6966 to set up a consultation today.