After flipping through page after page of beautiful hardwood floors in interior design magazines, it's easy to be sold on the idea of having hardwood flooring in your home. Before you call and schedule hardwood installation in Denver, there are a few things you need to consider, including:
Type of Wood
Consult with a hardwood floor company to discuss the pros and cons of each type of wood and determine which is best for your budget and lifestyle. For example, if you have kids running through the house, oak may be a good choice since it is durable. Cherry wood has a rich, elegant feel, but it's one of the pricier options, so it may not fit within your budget. Here's 
your guide to the different types of wood flooring
.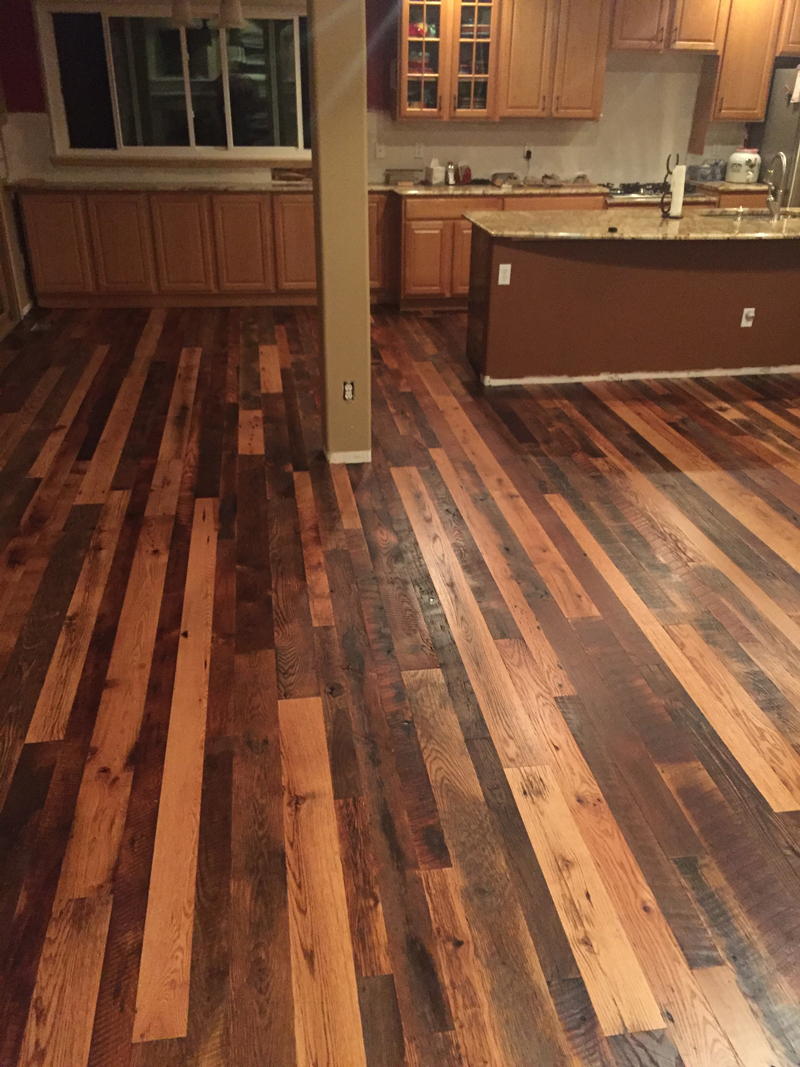 Color
Take a look around the room where you plan on laying down hardwood floor. What colors will look best with the furniture, molding, and paint on the walls? Many people forget there are dozens of different shades of wood to choose from, so this is an important decision. If the rest of your room is dark, try brightening it up with a gray or white wood, but if the paint and furniture is light, warm up the room with a deep shade for the floors.
Unfinished vs. Prefinished
You should speak to a hardwood flooring professional about whether to buy unfinished or prefinished wood floors as well. Unfinished floors come without any treatment, while prefinished floors already have the UV-cured coating applied. Because prefinished floors are already coated, flooring contractors do not have to complete this step within your home during the installation. This means a shorter installation time without the pungent odors that come with applying the stain. However, some homeowners fear the finish will be damaged during the installation process, so they prefer waiting until the floors are down to coat them. The choice is yours, but ask a hardwood specialist for help making the final decision, as the experts at Ward Hardwood Flooring know the process that will work best for you.
Maintenance and Repair
Every type of flooring material requires proper maintenance and will eventually need to be repaired, and hardwood is no exception. Before you commit to installing hardwood floors, take the time to learn about the maintenance and repair process. Hardwood can be easily damaged when exposed to water, for example, so if this is something you don't want to maintain in your home, hardwood may not be the right choice for you.
If you do your research and still want hardwood floors, make sure you speak to the flooring contractor about how to clean them once they've been installed. The contractor should be able to recommend cleaning solutions that will help you keep your hardwood floor in good shape for years to come.
If you are considering installing hardwood floors in your home 
contact
 the experts at Ward Hardwood Flooring. With over 25 years in the business, we have the experience and professionalism to assist you creating the custom wood design of your dreams. Call today for a free estimate at 303-674-6966.