You may not have considered the impact that flooring has on the feel of your room. It can make a cavernous space feel cozy or open up a smaller space. The pattern in which it is laid, width of materials, and color all play a part in creating the illusion of space in a room. At Ward Hardwood Flooring we have wood flooring available in a variety of colors, textures, widths, and plank lengths to achieve just the effect you're after.
Making a Small Room Appear Larger
The long orientation of floorboards can make a small room appear larger. Thinner planks can actually truncate the space. Use wider planks with fewer seams to increase the feeling of openness in your rooms. Boards that are 3 to 5 inches in width are ideal for smaller rooms. You might also consider laying the planks in a diagonal configuration as opposed to straight. This is especially effective in narrow spaces. In a small house or apartment, using the same type of flooring throughout, as opposed to breaking it up with tile or carpet, can also give the illusion of a larger space.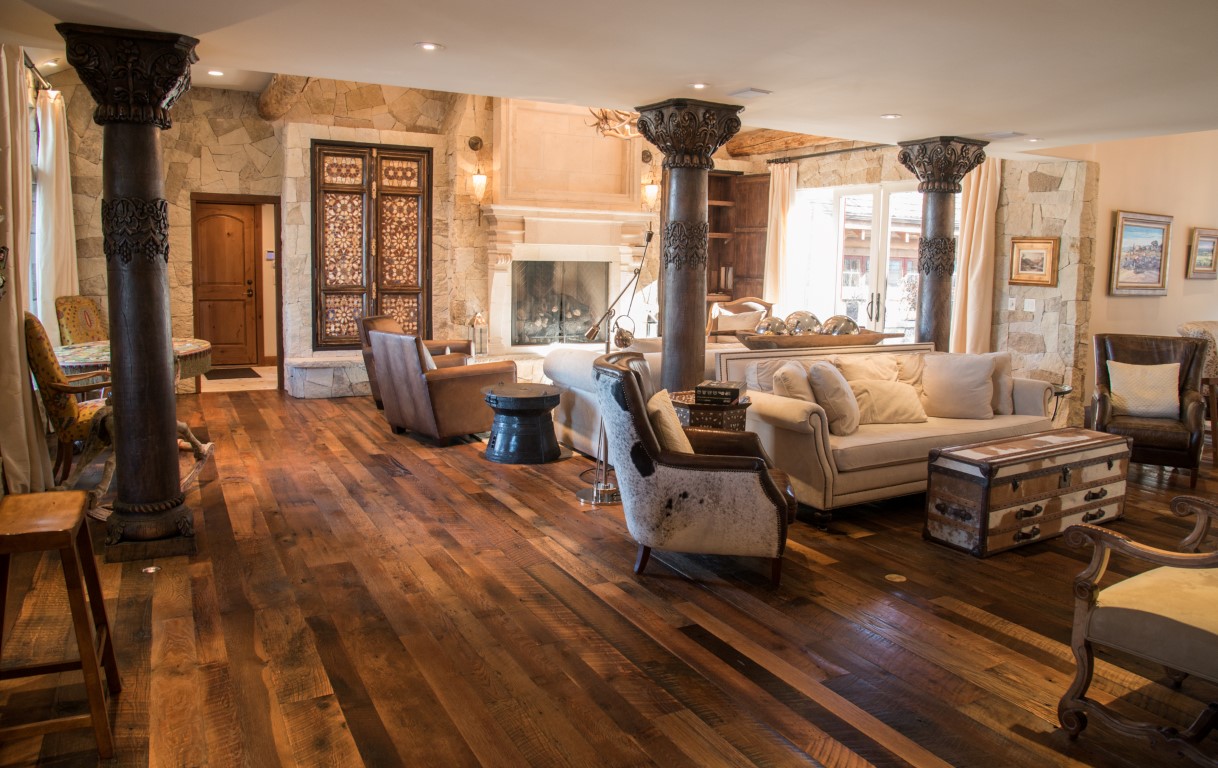 The color and tone of the floor is also key in creating this illusion of space. A darker floor tends to shrink the feel of the room while a lighter color will open it up. However, when a dark finish floor, such as walnut or cherry, is paired with paint colors on the cooler side of the spectrum such as light greys, and blues, it will have an expansive effect. Consider adding crown molding to enhance the feeling of openness. If you do decide to go with a lighter tone for your floors, keep paint and furnishings white or monochromatic to avoid breaking up the space too much.
Making a Large Room Feel Cozier
Adding textures to a large room can make it feel more intimate. Consider using reclaimed flooring with a hand-scraped texture or natural weathering to make the space feel a bit smaller. Darker floors can help a large room feel less overwhelming and more comfortable. If you want don't want the formal feeling of dark woods, choose a medium tone with warmer undertones.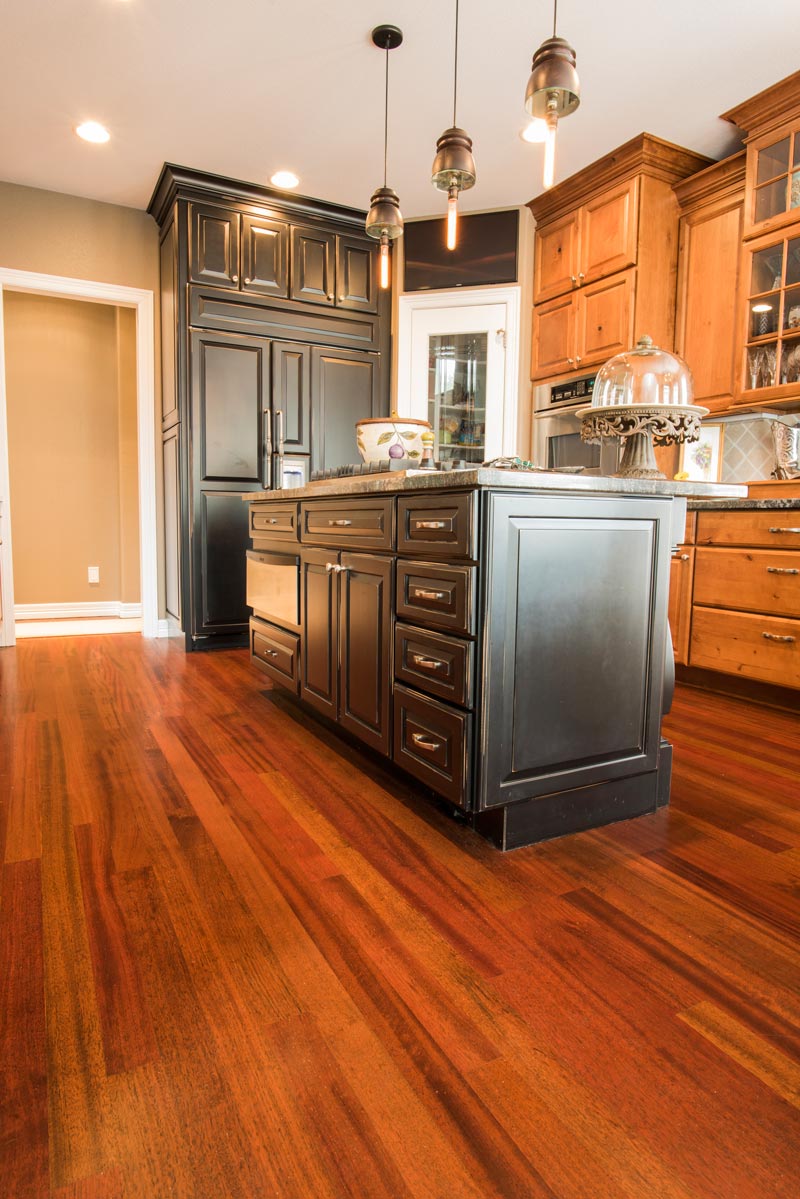 Using a tile inlay or area rug can create a space within a space, breaking up the room. Choose a large rug, and place an L-shaped sectional and chairs around a coffee table to create a conversation area. Use lower shelving and seating to create a reading area in the corner next to windows to form a visual divide and make the room appear smaller. Use furniture to create a space vs. putting it up against the wall. Learn more
decorating tips to make a large room feel cozy
and work in conjunction with your flooring or choice.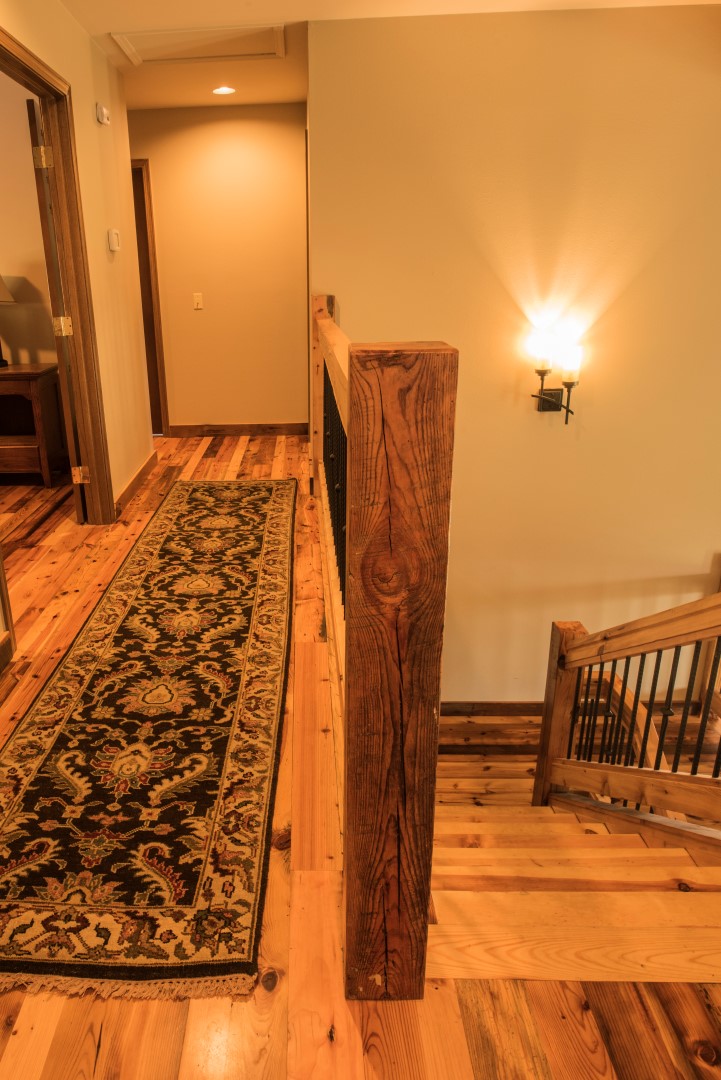 Browse our galleries to gain inspiration and ideas of the many different looks and styles we can achieve in your home. We have a large inventory of new and reclaimed wood in stock. Our design experts will take the time to understand exactly the look you are trying to achieve and find just the right wood for your home or office. Call 303-674-6966 to set up a consultation today. We can have your new floor installed in time for your spring wedding!