Forty years ago thick shag carpet was all the rage. Various designs in every color were wall to wall in every home as Americans watched the moon landing and listened to music on the turntable. Nowadays carpet is much less in demand with more and more people turning to the clean and versatile look of hardwood floors. Hardwood can support any decorating style for shabby chic to ultra-modern, while providing practicality that does not typically come with carpet.

Gone are the days when homeowners choose furniture and a motif for their interior design and stick with that in until their kids go to college. Home furnishings are available in a wider array of styles than ever before at more affordable prices, make remodels and redesigns much more feasible for families. Wall to wall carpet can limit your home's design to a particular style or color palette, but hardwood flooring makes for a compatible option for rustic country homes as well as edgy urban flats.
Hardwood in your own home
Wood flooring truly works with most any design and sometimes the color can be easily changed with new stain with a new stain color. Hardwood flooring is also the best choice for those who suffer from allergies. It doesn't hold dust, mites, or pet dander the way carpet does. It also doesn't retain any pet or cooking odors. As far as energy efficiency, wood flooring is also much cooler in the summer keeping air conditioning bills down and insulation beneath can trap heat during the winter months. Wood is a carbon neutral product and your floors can easily be maintained without the use harsh chemicals or wasting water. You're sure to reap the financial benefits and enjoy the timeless beauty of your hardwood floors for years to come.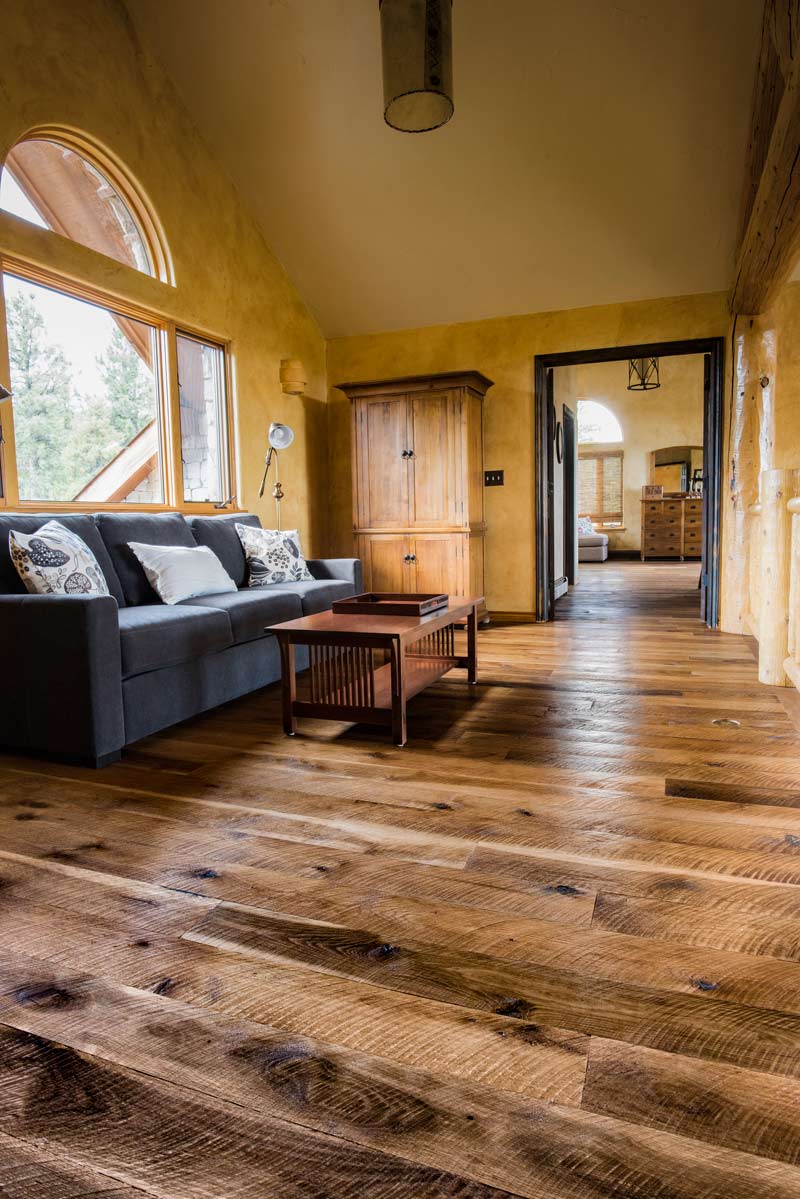 Installing hardwood flooring in your rental property
There are few things harder to destroy than hardwood floors. Damage can typically be remedied fairly easily as well. Refinishing or coating on your hardwood floors is usually far less expensive than replacing all carpeting. We've already mentioned the style and versatility wood offers, making your property an attractive option for potential renters. Families with small kids or pets are likely to prefer hardwood floors as messes are easy to clean up and rarely cause permanent stains. Homes with hardwood floors often rent faster, enjoy greater retention rates, and can command higher rents.
Hardwood floors when selling your home
Experts agree that installing hardwood floors or pulling up carpeting to expose the wood underneath may boost a home's selling price and make for a quicker sale. It brings the wow factor - sometimes even without costing too much to install new floors or refinish the ones already present. According to Time, hardwood is
the best flooring for your money
for all the reasons we've already talked about. The National Association of Realtors estimates that 54% of home buyers are willing to pay more for a house that had new, or near new condition hardwood flooring.  
 
Whether you're living in the house, renting it out, or selling it, the professionals at Ward Hardwood Flooring can make your floors and wood accents the focal point of your home. Call 303-674-6966 to set up an appointment for a
free estimate
, today