Everyone seems to know that hardwood floors need refinishing at some point in their lifetime. Refinished hardwood flooring looks beautiful and new, but here's a question most people don't know the answer to:
When should you refinish your Colorado hardwood floors?
Hardwood gets better with age, right? It gets a more unique, beautiful look over time. Still, over too much time, it can become an eyesore if not properly maintained. Many people may want to refinish the floor themselves, thinking that it will save them money and time. That thinking is false on both counts. Time is money, and refinishing a hardwood floor is a lot of  work for one family member to take on alone, not to mention time-consuming. Plus, it is that hard - you have to know what you are doing, or your floors will turn into a fright fest in short order.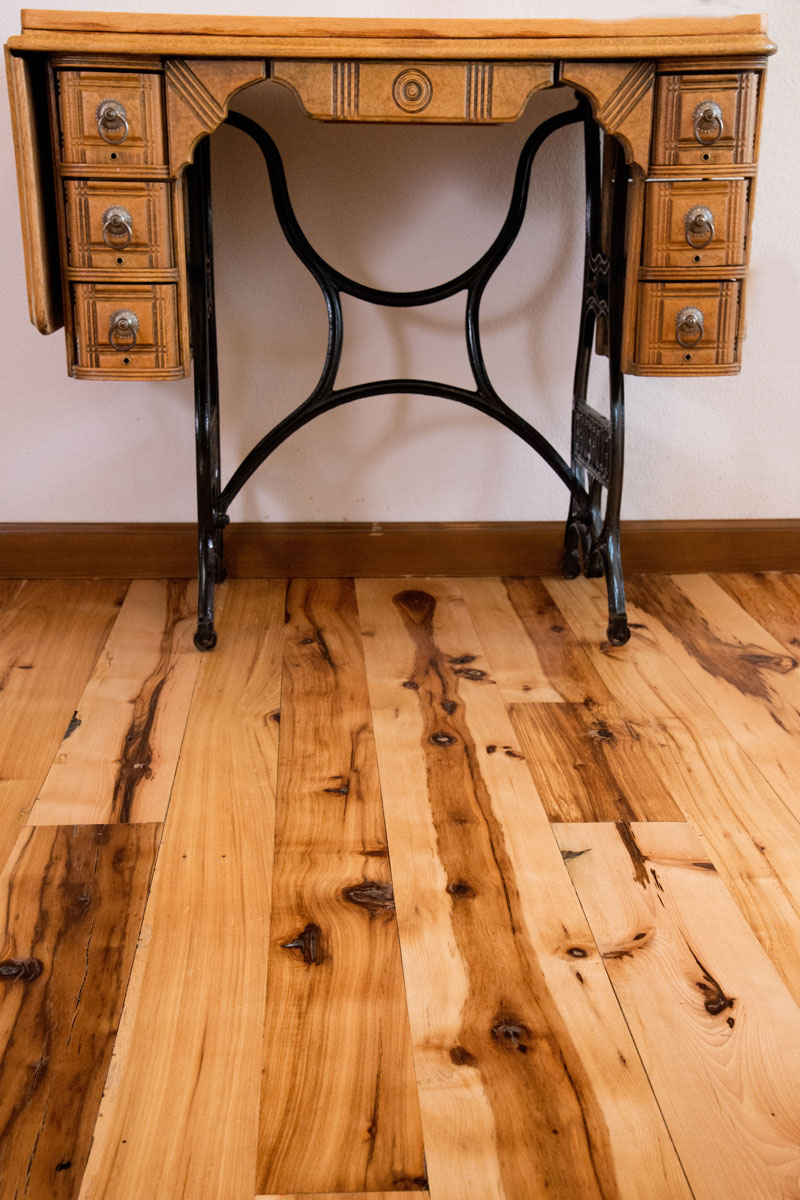 Still, how do you know when it is time to call a local flooring expert?
Here are a few foolproof tests to determine if your floor needs refinishing. 
How to know if you have a hardwood floor or a hardwood laminate is a good question to ask. Make sure your floor is genuine wood and not a wood-style laminate. Many homeowners need to ask this question because newer laminate is very good at mimicking the beauty of real wood.
 

Pick the spot on your floor with the most foot traffic, such as the kitchen in front of the fridge, or the bathroom. Dump a spoonful of water on the floor there. If droplets form on the surface with no absorption into the wood is a sign that your finish is working correctly, and the newer look is a result of the wood aging in a healthy way. If some seeps into the wood but some remains on the surface, your finish is very close to its last breath, and you should consider having it refinished in the next few months. If all of the water soaks in and it leaves a dark stain, your floor needs to be refinished immediately.


 

Repeat this process on the other dingy parts of the floor, as well as on the least trafficked areas, to see if the whole floor needs refinishing, or just the spaces that people walk on the most often.


 

Find a space between two boards of wood, and insert a small card (like a business card) between the boards as far in as you can. Make a pencil mark at the edge of the boards. Measure from the bottom of the card to the pencil mark. If the pencil mark is ¾ of an inch or less from the bottom of the card, you cannot refinish it yourself without risking extreme damage to the wood. You must call a professional. If the pencil mark is over ¾ of an inch from the edge, it is possible to do it yourself, if you feel you truly know what you are doing.


 

Remember, professionals know how to safely handle all of the chemicals, and usually come in a team to get the job done quickly - they will even move the furniture for you. Doing it yourself may seem rewarding, but it is a long, messy, and stinky project if you take it on alone.
If you are looking for a Colorado company that will refinish your hardwood floors, call us at Ward Hardwood Flooring. View our wide variety of
finishing treatments
to pick the best option for your wood, or call us for a free consultation!