Hardwood floors are currently the most popular type of flooring in homes today. Enter any Colorado hardwood floor showroom and you can see wood from American oak to Asian bamboo. But the floor isn't the only place that wood can add beauty to a home. Have you thought about a wood accent wall? How about adding wood beams to a vaulted ceiling? There are so many options! Need inspiration? Take a look at the Sunset Magazine article about
9 Gorgeous Reclaimed Wood Ideas
. We have an amazing supply of reclaimed wood that would add charm and distinction to any home or work space.
What is Reclaimed Wood
Reclaimed wood is the most environmentally friendly building choice of all. It is literally, as the name suggests, reclaiming wood from structures that are going to be, or have been demolished. It saves old growth trees and provides an extremely stable building material. Most of the planks used are more than 100 years old, having had more than sufficient time to dry out and mold into its final shape.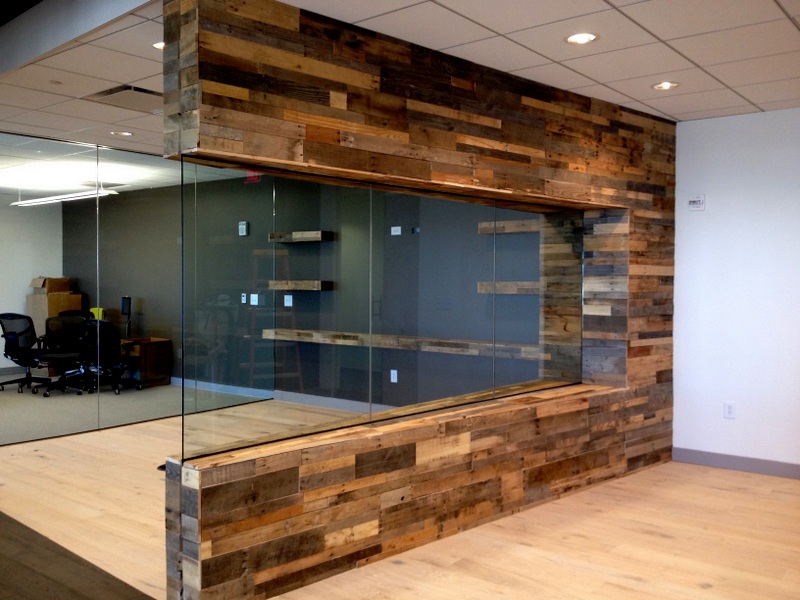 Accent Walls
A few years ago brick accent walls were all the rage until people started realizing that it raised the sound and echo quotient considerably in a room. Wood adds the same rustic look without creating a sound issue. A reclaimed wood wall behind a bed or in a country kitchen adds idyllic charm and an eye catching focal point which will set off western accents, or antiques beautifully. You don't have to do a whole wall, a kitchen island covered in wood will add an air of shabby chic as well as supply a durable surface to stand up to years in a high traffic area.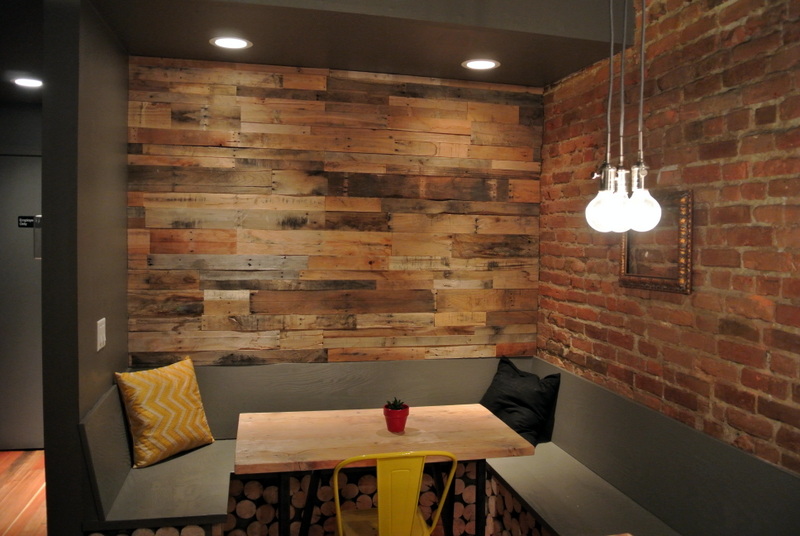 Tables and Shelves
Our reclaimed barn wood planks and posts can create sturdy and unique, one of a kind accents for any room. A reclaimed wood fireplace mantle embodies the comfort of an old homestead. A reclaimed wood table in the kitchen or dining room will provide a place to create family memories as well as provide an heirloom quality piece that will last for generations. Reclaimed wood is also the perfect choice for cabinets or shelving in a quaint kitchen with a wealth of old world, rural charm.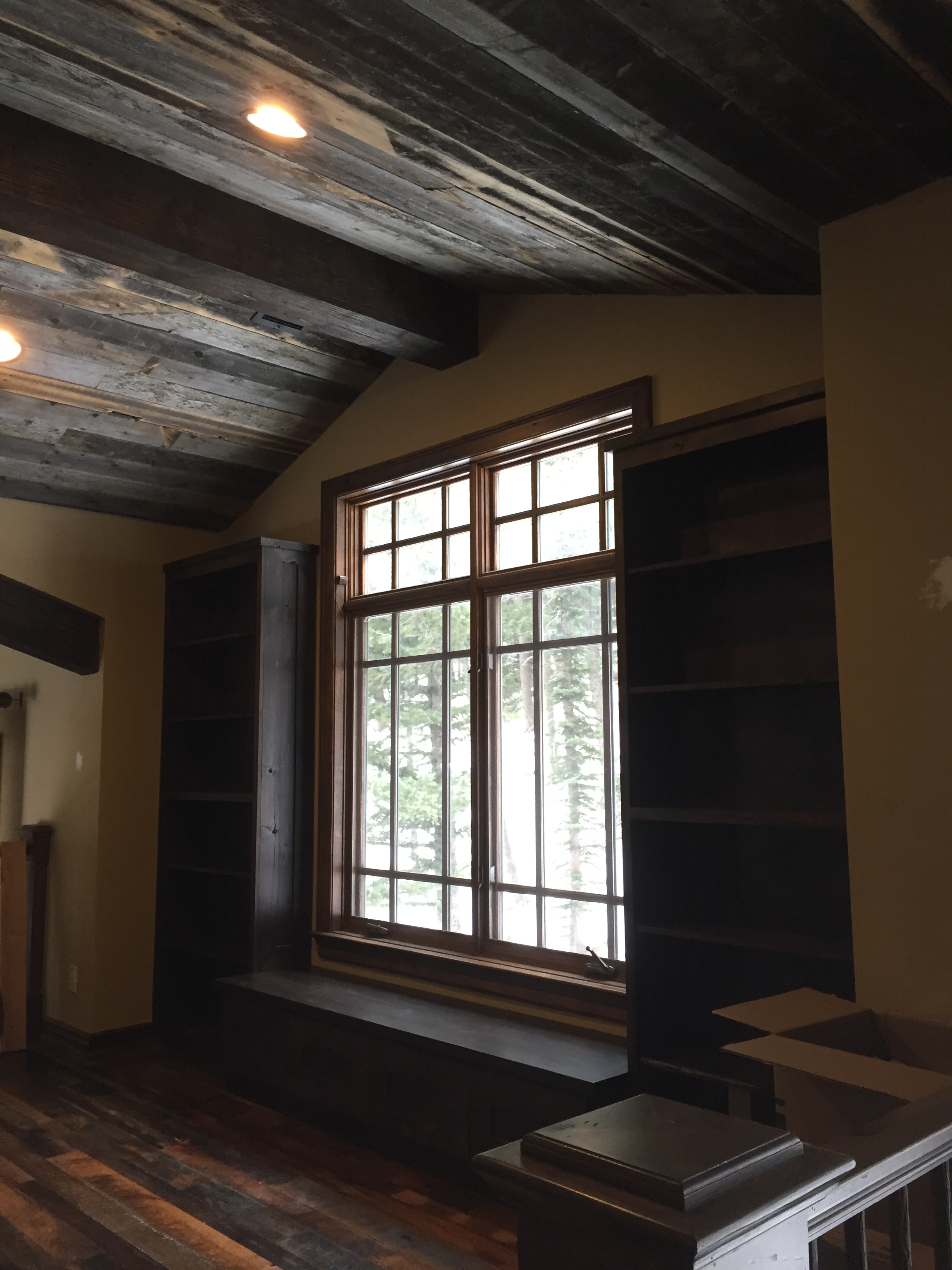 Ceiling Beams
With modern building techniques, heavy exposed beams are no longer necessary for stability but they add distinction to any living or office space. They are especially appropriate in the mountain architecture that is prevalent all along the Front Range. Nothing says strength and splendor like rough hewn beams along a vaulted ceiling. Our artisans can stain them in any color you would like or craft them with any hand scraping technique you prefer. We can also leave them alone and allow their natural beauty to shine through.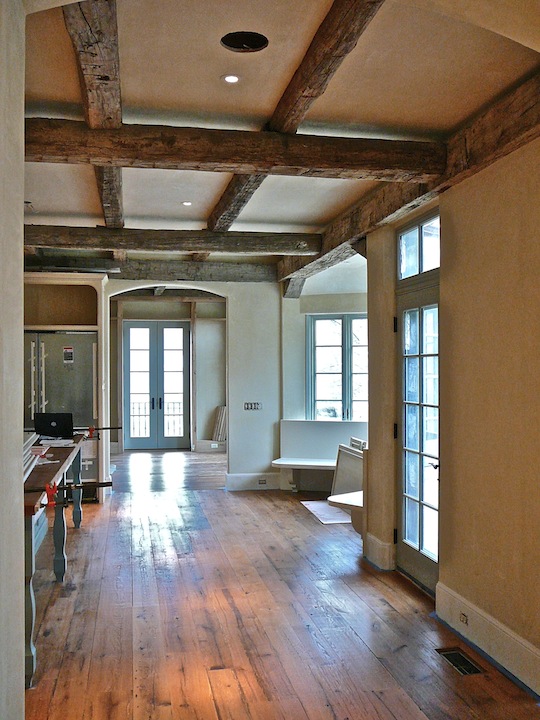 You can take a look at our portfolio of the
reclaimed wood projects
we have worked on. Call our design professionals today. We can help bring your ideas to life. When installed properly in the ideal location, wood is one of the lowest maintenance and durable materials you can use. Call us today for a design consultation at 303-674-6966!