Hardwood floor installation is a smart addition for a home. This low maintenance flooring option is aesthetically pleasing, does not go out of style, helps with allergies and so much more. There are many advantages and options you have when choosing to add hardwood flooring in your home. One often overlooked option that is recently more popular with homeowners is open vents - making it appear seamless as they transition into floors or accent walls.  Learn how this option may be great for your remodel!
Aesthetics
While your local hardwood provider is installing your hardwood flooring, they can easily work in the spaces for your vents. In doing so, the vents will be flush with your floor and won't create any distractions to the eye. Work with the experts to find new Wooden Flush Mount and Rim Mount Vents that match the color and décor of your home. Hardwood flooring experts will be able to make vents of the same or similar material as your hardwood flooring to create a truly seamless look that will last as long as your beautiful new floors.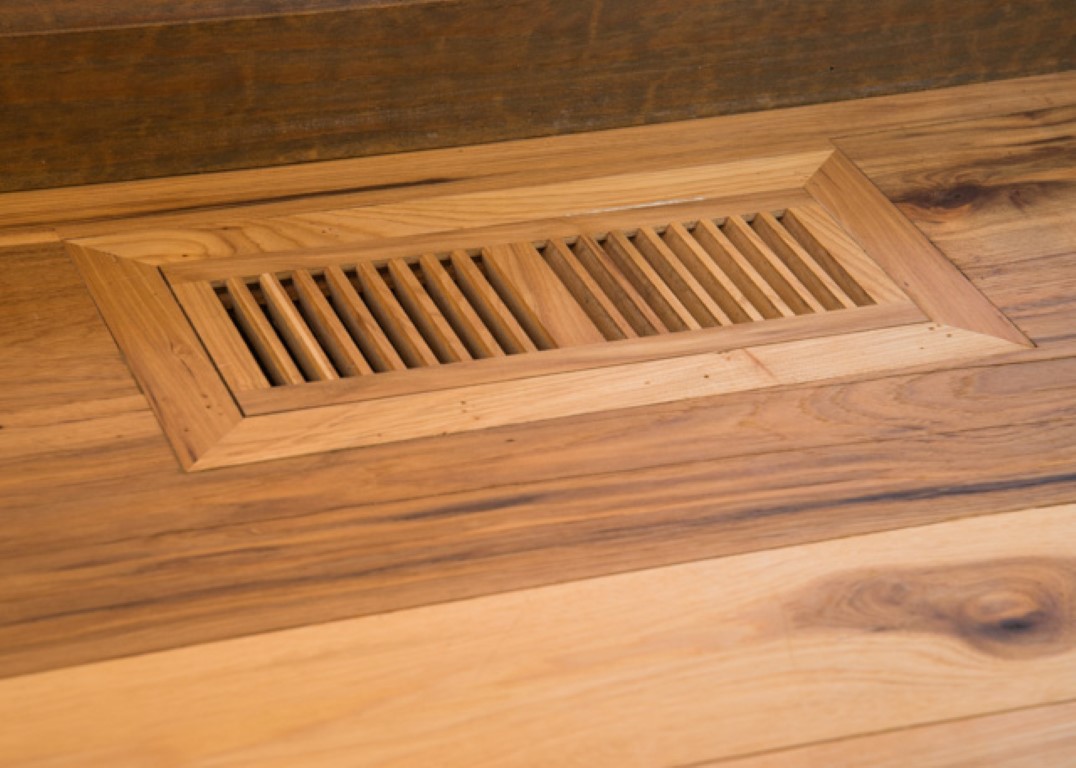 Benefits
By having a seamless floor vent, you avoid raised vents that can catch on toes, clothing, etc. Plus, if you are installing hardwood flooring, you can work with the company on being able to match or use the same wood that is being used in the installation for that perfect seamless look. They can be made in a variety of sizes to accommodate your existing home arrangement. Your installation company will be able to be completely precise and get just the perfect size to fit each vent in your home.
Cleaning
It is important to keep your hardwood floor vents clean. Not only will this help your allergies but will also help with your heating and cooling system's efficiency. When cleaning, turn off your air system, remove the vents and use your vacuum attachment to removal all dust. Also, be sure to get all around the creases within the vent too. Clean vents at least every six months.
Learn more tips about cleaning vents and other hard to reach areas
. Cleaning your vents is a good time also to change the air filter in your home, so it is a smart habit to synchronize those tasks together. Avoid using anything abrasive or harsh cleaners, just as you know to do for your hardwood floors to keep your vents looking as pristine as the day they were first installed.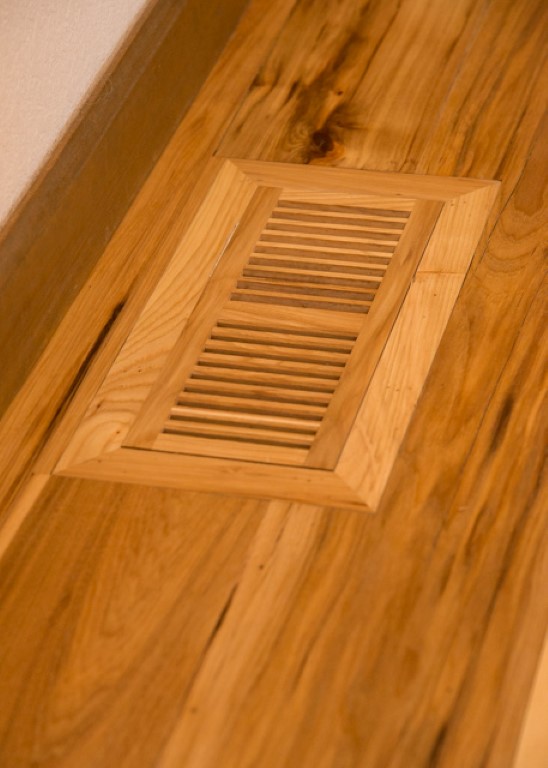 For all of your hardwood floor installation needs, Ward Hardwood Flooring has you covered! For over 30 years we have proudly provided high quality finished floors and specialize in rustic, reclaimed and wide plank flooring. One other flooring accessory we specialize in are wooden Flush Mount and Rim Mount vents. By letting us seamlessly match wooden vents to your new installation or refinish, you can trust in having a product made with the highest quality craftsmanship. We use the finest materials available in most species and styles to help match existing floors or install new. Learn about the different types of
wood vents available
and give us a call at 303-674-6966 to get started on your next project!