As you plan your hardwood floor installation, there are some considerations to really make the most of your renovation. From stair and handrails to accent walls, you can add character and charm into your home that you will love to see every day and will impress your guests! Use these ideas and incorporate them in your home to make the most of your renovation:


Stair and Handrails: If your home has stairs, consider upgrading your current stair and handrail setup to match your flooring. Whether you are looking for a classic, traditional look, or something a little more contemporary, wood is a great material with many different options. You can work with your hardwood floor installer to match the stair components to best accentuate your flooring. You can keep the same colors or work with them to look for lighter or darker colors that accommodate your style. Next, you can choose how the stairs end, if you would like a stairwell that begins with a straight stair, or if you would like to add nosing to it, which adds a rounded curve. For handrails, you can add the style you prefer leading up the stairs as well as alongside a loft or open walkway looking to the floor below. Find ideas for your stair handrails in HGTV's
17 Stair Handrail Photos
.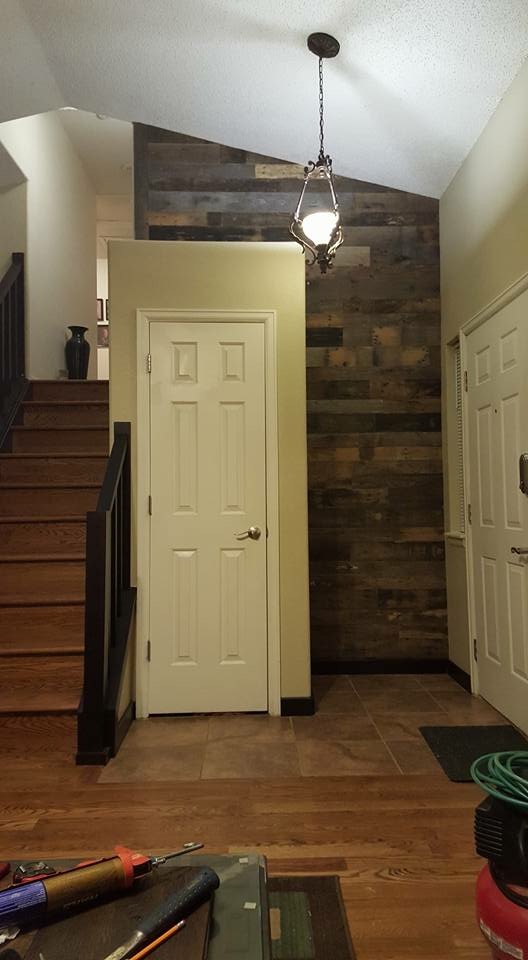 Reclaimed Oak Skins in a random 3", 4", and 5" widths

Accent Wall: Liven up a room by utilizing an accent wall! You will want to choose a different type of wood that is different than your hardwood flooring, but an accent wall can add extra color and character to a space. Choose a darker and rugged wood for a rustic appearance, or a sleek, light and smooth wood for a contemporary or modern feel. You can add other accents as well. Incorporate it in your skylights and raised ceilings, fireplaces, around bathtubs or showers or on the outside of built-in counters. Review these
hardwood wall treatments
to get ideas for your project.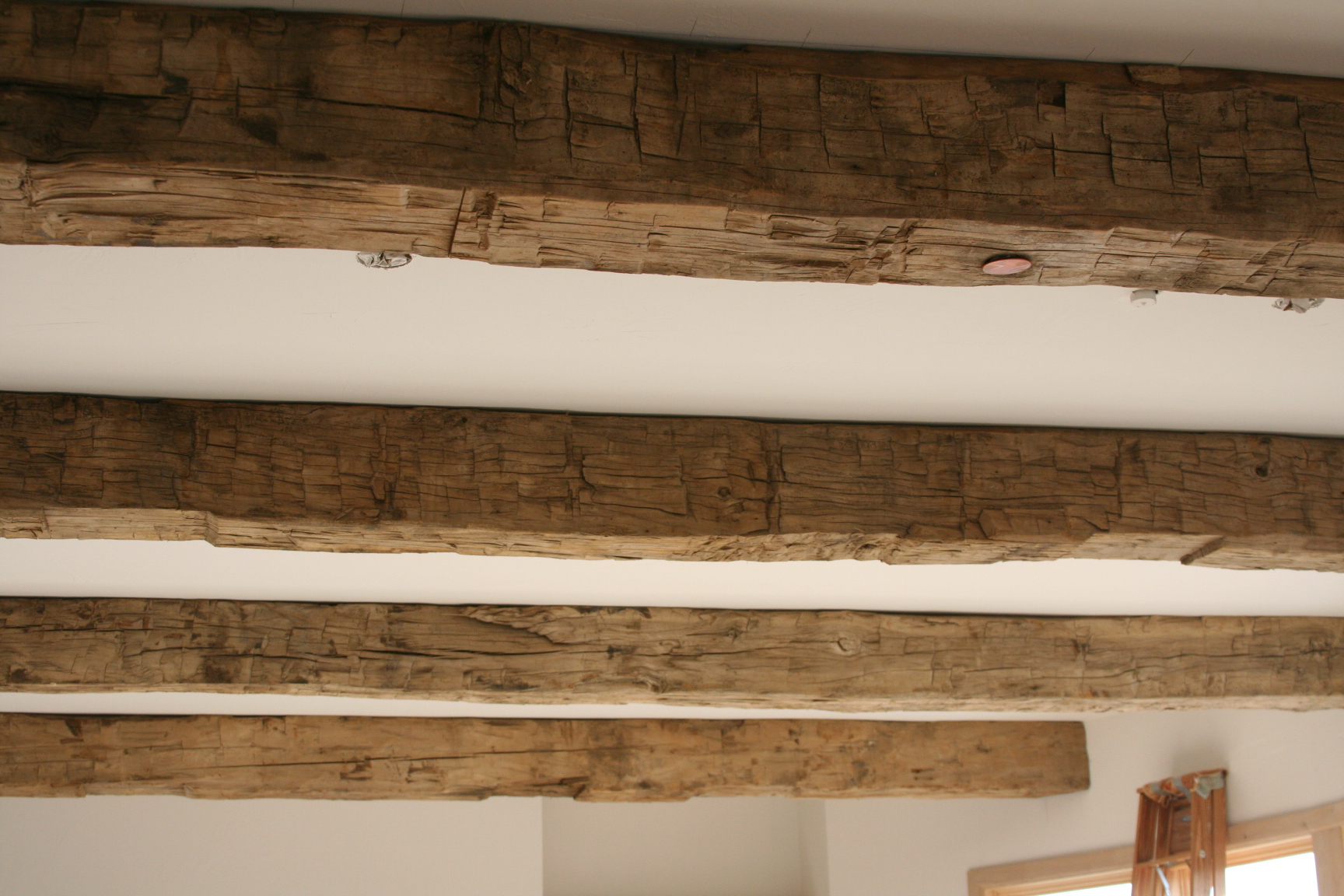 Gray Hand Hewn Timber
Beams and Mantels: The perfect accents to gorgeous hardwood flooring include wood beams and mantels. Many homeowners love adding wood beams to their ceilings to tie in the ceiling with the flooring, and to provide a natural appearance. Choose reclaimed rough lumber that can be de-nailed, kiln or air-dried. Mantels are also a great addition. They are the perfect feature to accentuate your hardwood floors, as well as highlight your fireplace or area you would like to place the mantel. It serves a great purpose to add opportunities for new décor in your living room, dining room, family room—or anywhere you choose to add them!
When you prepare for your hardwood flooring project in Colorado, Ward Hardwood Flooring can help! Not only will our team of experts help you find the perfect hardwood flooring to fit your vision, but can help you choose the complements that will add that extra "wow" factor for you and your guests. From stairs and handrails to accent walls and beams, Ward Hardwood has all of the options you need to personalize and customize your home. Call us at 303-674-6966 to get started or visit our local showroom! We are located at 29390 Industrial Way #100 in Evergreen, Colorado and are open from 8 a.m. to 4:30 p.m. Monday through Friday and by appointment only on Saturday.