Return To Blog
How Calico Hardwood Mix Transformed this Home in Parker, Colorado
---
By Jessica Manzer - October 31st, 2018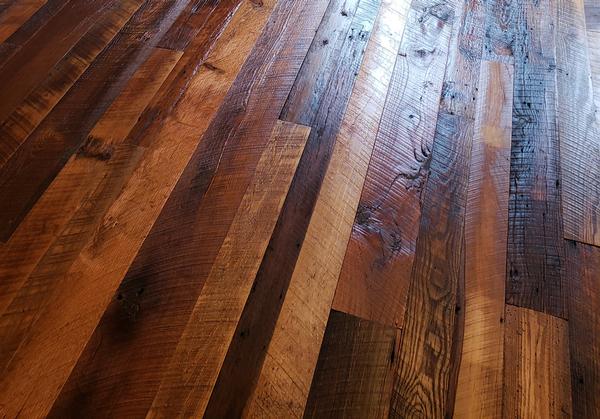 Many homeowners cherish the value that hardwood floors bring to their home but are skeptical about what type of flooring will both transform the space and be a practical choice for their families. Reclaimed hardwood materials are a great choice for any space or design, and perfect for anyone who has kids, pets or areas of high traffic. As the focus in the flooring industry shifts towards being more environmentally focused, people are choosing reclaimed products to help salvage materials from existing structures and reduce their impact on the environment.
One of these reclaimed products is the Calico Reclaimed Hardwood Mix that helped to transform the living spaces in this home, tying in perfectly with the décor and the flow of each room.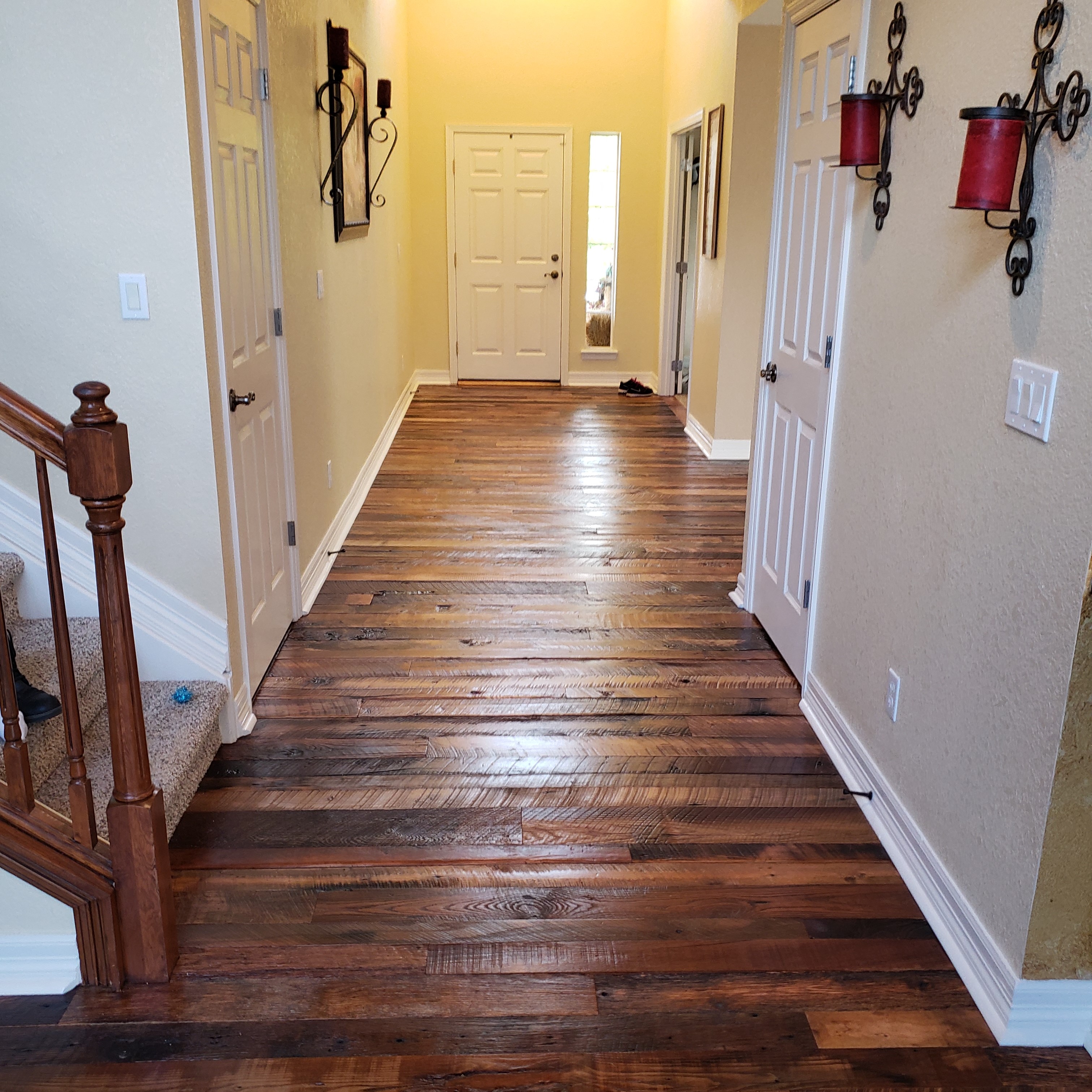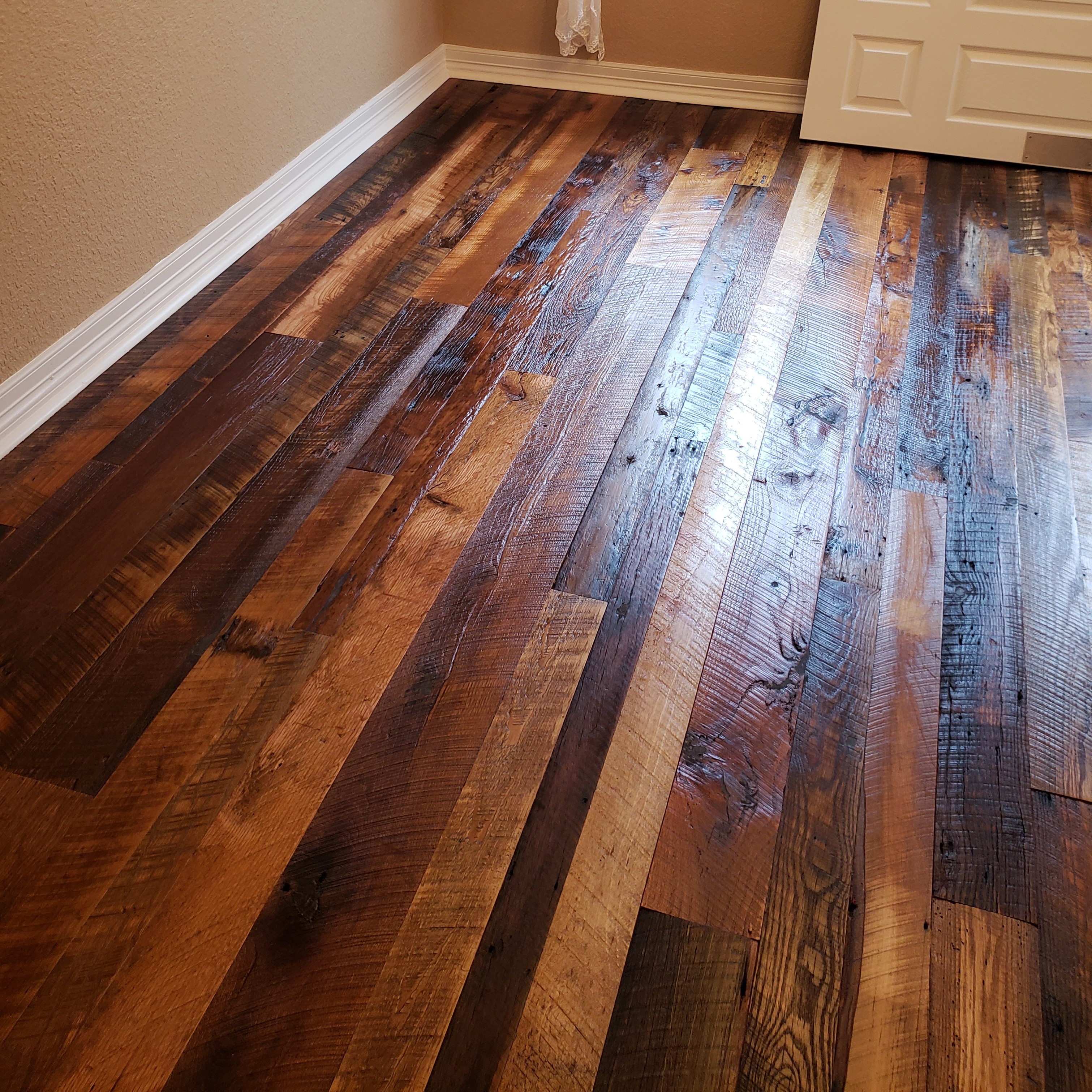 In the entry, the Calico Hardwood Mix flows beautifully with the existing artwork and wrought iron candle holders, and in through the separate dining room. At the end of the hallway, the flooring stretches through the family room, and into the kitchen.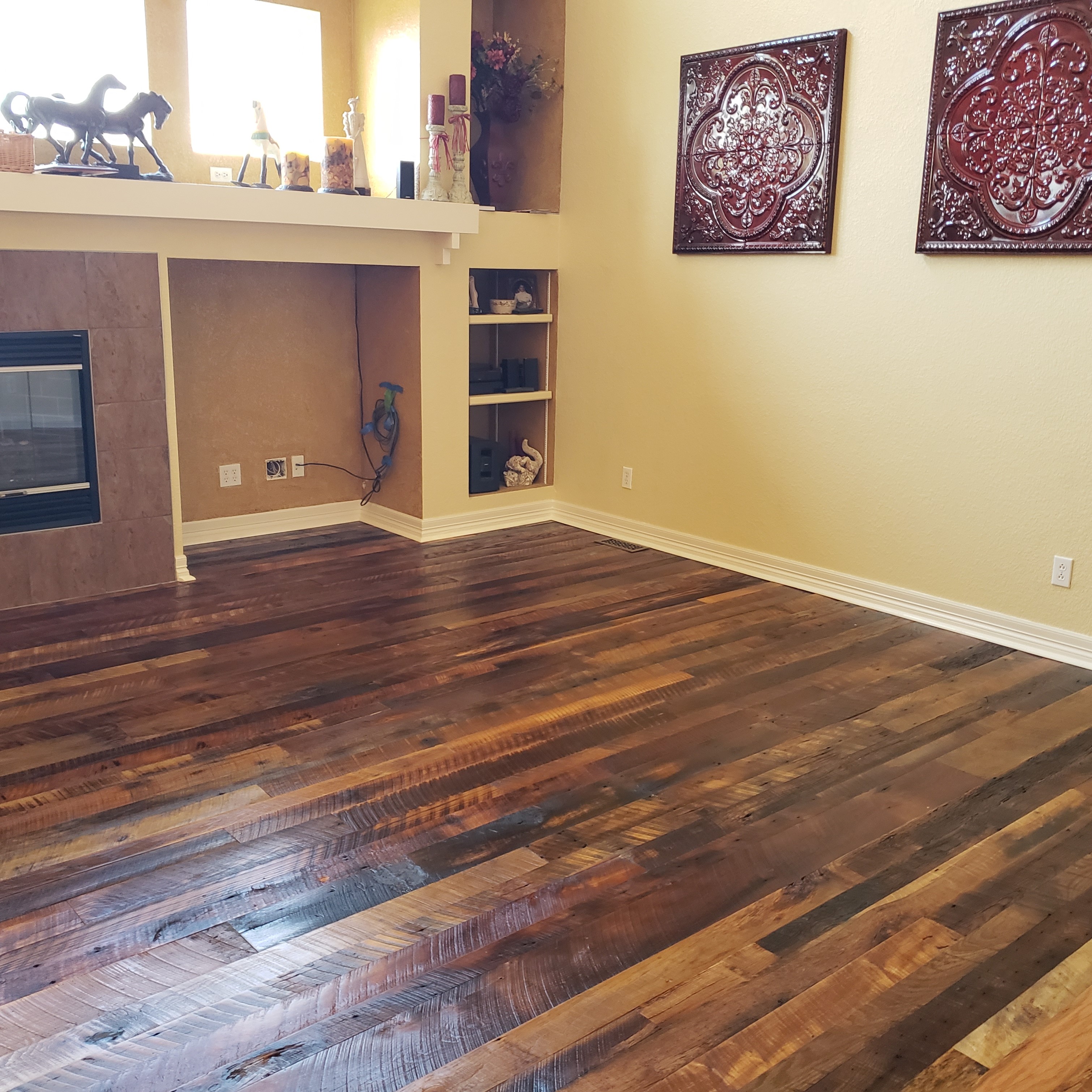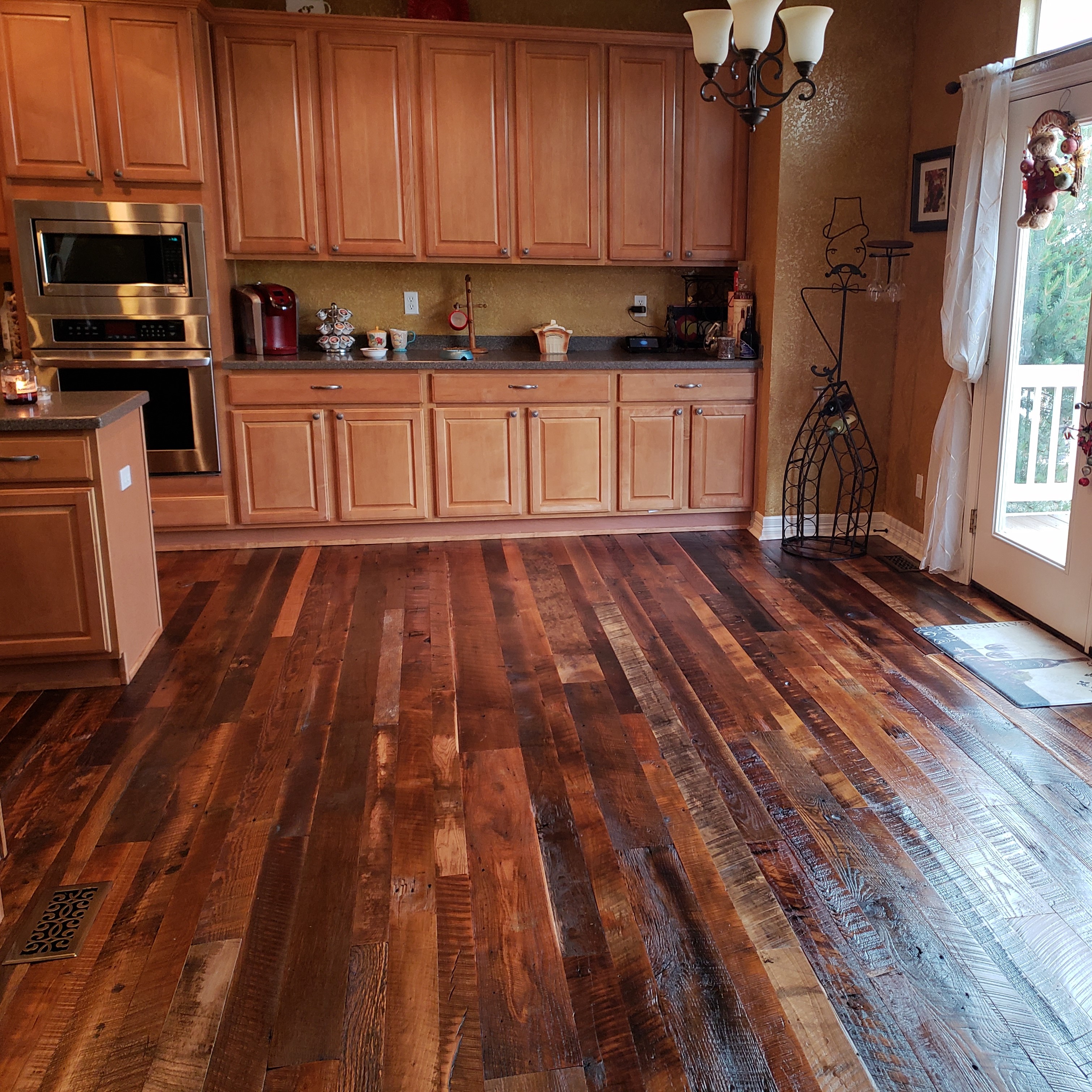 One of the benefits of this flooring is that it has plenty of color variation, perfectly complementing any existing trim, railing, or cabinetry and ensuring that the home flows beautifully from one room to the next. Â Updating the entire look of a room can be as easy as choosing the right floor, and a Hardwood Mix is the perfect floor for almost any design.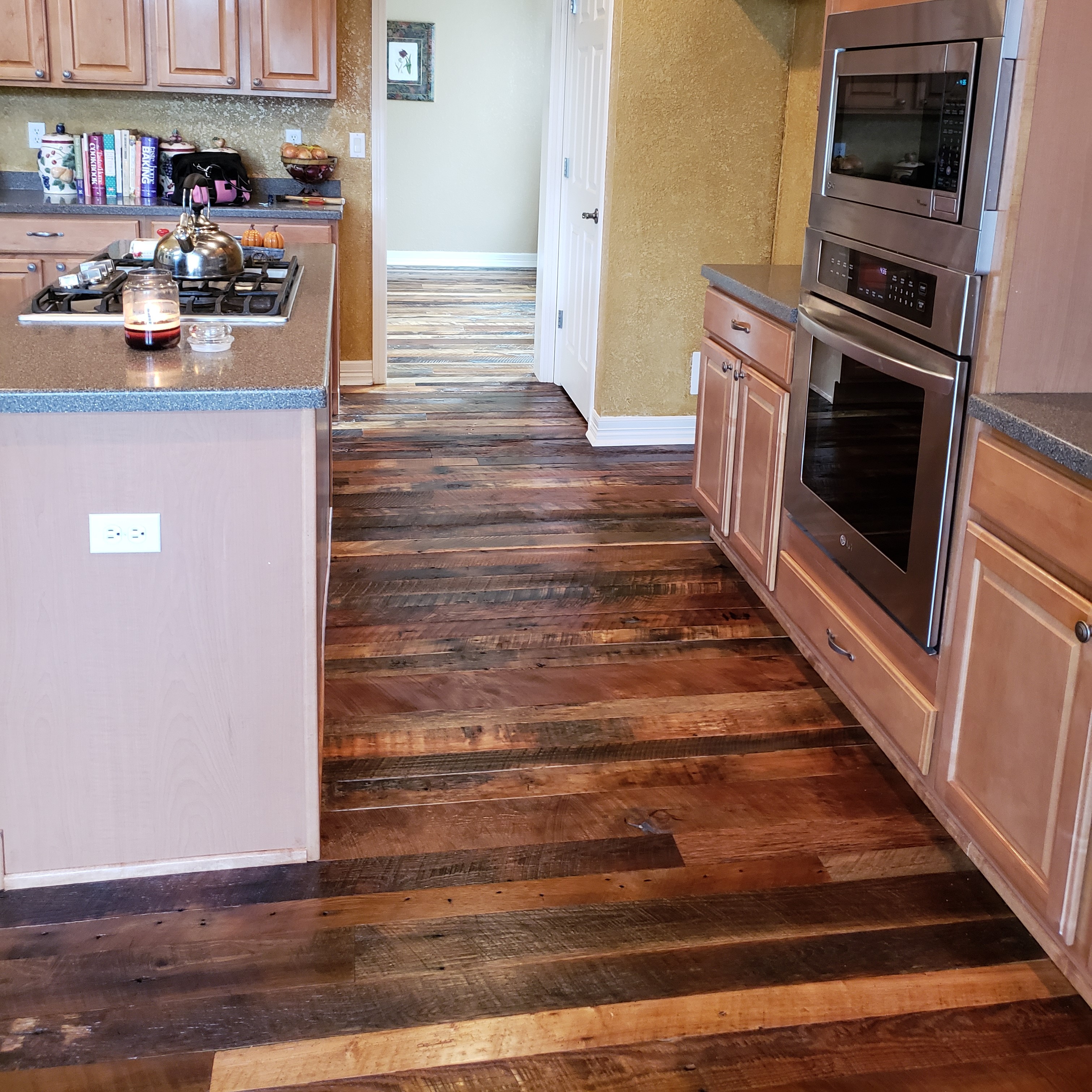 If you are looking for a unique, one-of-a kind floor like this beautiful installation in Parker, Colorado, call Ward Hardwood today! This floor is currently in-stock in our climate-controlled warehouse, ready for installation in your home, and Ward Hardwood is proud to have over 30 years of experience in the Rustic and Reclaimed Flooring Industry. We are also able to re-finish your existing floors, and frequently install traditional strip flooring, so whatever your taste in flooring may be, we can help you walk on the floor of your dreams. Call us today at 303-674-6966 or email info@wardhardwoodflooring.com, and don't forget to check out our current specials on our website!