When it comes to caring for your hardwood flooring in Colorado, how much effort do you put in? One of the greatest aspects of hardwood flooring is how easy they are to clean and maintain. While not much is needed, it is important to keep up on the small maintenance to keep them in premier shape. They are an investment that will last for decades and can help to increase the overall value of your home over time. To maintain this investment, it is important to know the overview of finishes, the basics of hardwood floor care, and dos and don'ts of caring for floors. By staying on top of your daily, weekly, monthly and annual hardwood floor care, you will ensure the overall life of your hardwood.
Overview of Finishes
There are a variety of hardwood finishes that are available for hardwood flooring. For simple models, you can purchase flooring that has been finished at the factory. In this instance, you will only be able to choose what is available. For a natural look, you can buy unfinished strip floors.
From here these floors can be sanded down to a texture that you would like for your home. For a more in-depth job, you can invest in custom hand scraping. This will help to bring in added personality and character to a space. Working with a local hardwood flooring specialist on types of textures that fit your style. For a more rustic look, invest in reclaimed wood or rustic planks.
Basics of Hardwood Floor Care
No matter what finish of hardwood flooring you have, it is important to keep up regular maintenance and care. The key to maintaining your floors is to avoid anything abrasive. You also want to keep them in a good environment for wood. Make sure there is not too much humidity in the home that can lead to warping down the road. Ideally you need to keep the humidity to under 55 percent.
In addition, make sure to never let large amounts of water sit on the flooring. This can lead to long term damage and warping. When water gets into the hardwood, not only can it warp it, but can also lead to mold. Also, make sure to avoid any types of cleaners that are abrasive. You do not need to use cleaners that have harsh chemicals. For specifics, learn more about
how to clean hardwood floors
.
Do's and Don'ts of Hardwood Flooring Care
It is important to know what you can and can't do when it comes to keeping up your hardwood flooring. A key to maintenance is to dust them often with a soft, cloth or cleaning material. This applies to cleaning them as well. Use a light material that does not hold a lot of water. When it comes to cleaning, you need to avoid anything that can scratch the floor. This can happen easily, so you need to use caution. This also applies to people and pets walking into your home from outside. Be sure to take off shoes when walking in and trim your pet's nails.
In addition, too much direct sunlight can affect your wood floor. The harsh rays of the sun can impact the look of your flooring over time. In extreme cases, it can lead to fading. Make sure your flooring is protected.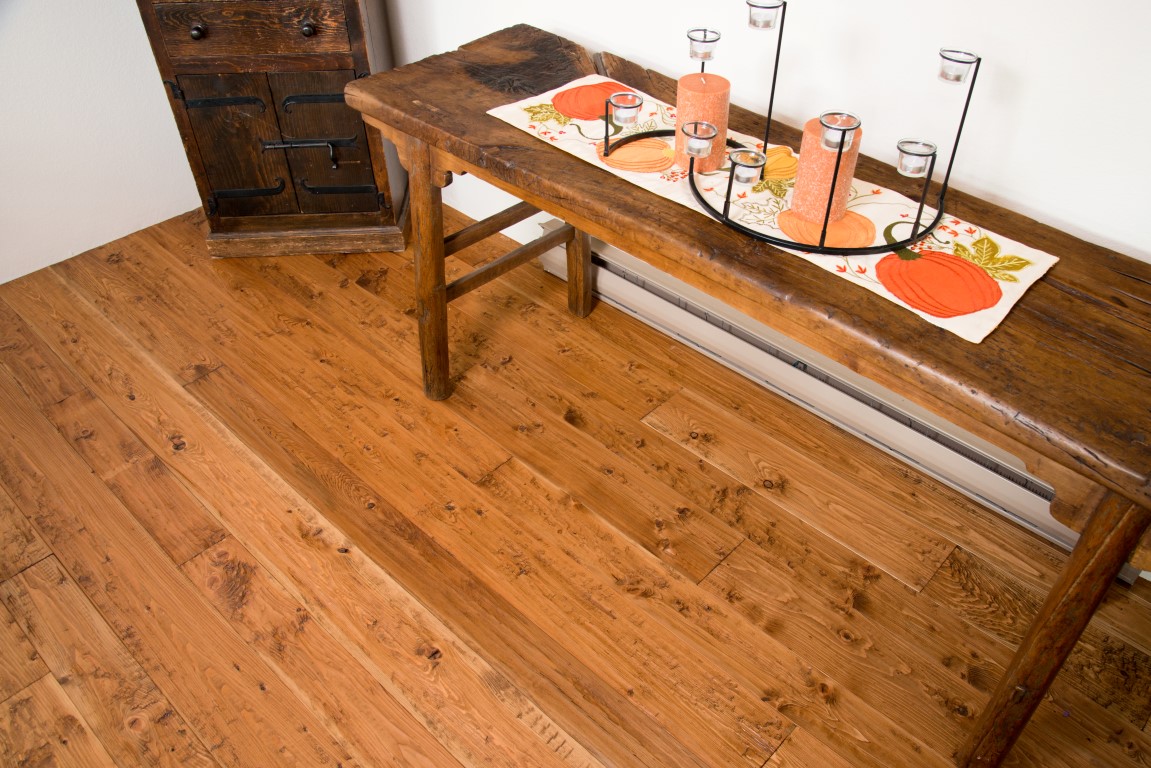 Daily and Weekly Tasks
Hardwood flooring requires a little bit of weekly maintenance. Do not worry, it will not take too much of your time. Take 10 minutes every day to give your hardwood flooring a light dusting with a microfiber material. This is a great activity to do while catching up on the news or listening to a podcast. This will also help to reduce the number of allergens that sit on the flooring.
For weekly maintenance, you will need to take some time to clean the areas that are not in easy-to-reach areas. This is the premier time to use a vacuum and attachment pieces to get to in the nooks and crannies. When using a vacuum, be sure to avoid using the bristles and choose a setting that just picks up dust and dirt. It is also important to mop your floors weekly as well. Be sure to follow the rules of using a small amount of water and a cleaning solution that is not harsh.
Monthly and Annual To Dos
Every couple of months, it is important to polish your hardwood flooring to keep it in beautiful shape. This will help to bring a vibrant shine back to them. It is best to handle the polishing after the floors have been cleaned. By adding a polish to your flooring, you will also fill in any scratches that have developed.
On an annual basis, or once every few years, talk to your hardwood flooring specialist about
finishing treatments
for your flooring. This will help to keep the original state of them. This will help to eliminate any scratches they have sustained over the years. Refinishing is also a great time to talk to your local specialist on re-staining if you would like to change the color of your flooring. As one of the many benefits of hardwood, you can work to transform your home with a new color.
When it comes to keeping your flooring in premier shape that lasts for decades, be sure to take advantage of these care tips in addition to the help of Ward Hardwood Flooring. We have specialized in reclaimed and wide plank flooring for over three decades and will help you keep your floors looking gorgeous for years! From installation and care tips to sanding and finishing services, we are here to help. Ready to get started? Take advantage of our free estimates to see how we can help with your hardwood flooring needs. Stop by our showroom between 8 a.m. and 4:30 p.m. Monday through Friday at 29390 Industrial Way #100 in Evergreen, Colorado to see how we can help you today. Â