Hardwood flooring in Colorado is durable, but it's not indestructible. No matter how well you take care of your hardwood floors, at some point they will need to be replaced. However, sometimes hardwood floors can simply be sanded down and refinished when they start to show signs of wear and tear. How do you know when it's time to give up on refinishing and get a whole new floor instead? Look for these signs:
Water Damage
Hardwood that is exposed to a significant amount of water can begin to buckle as a result of the moisture. If the water damage has only affected a tiny part of your hardwood floors, you shouldn't worry about it. However, if a significant portion of your hardwood floors have been damaged by water, installing a new floor is your only option.
Sanding Excessively
Every time that you sand your hardwood floors, you are making the planks slightly thinner. As a result, there will come a point where your hardwood floors have been sanded and refinished one too many times. Once you reach this point, you will have no other choice but to replace the floor. One way to tell that you've reached your sanding limit is to look for exposed nails. These only appear once the planks have significantly thinned out. If you don't want to wait until you see nails, it's best to only sand your floors three to five times before replacing them. Learn more about
refinishing hardwood floors
.
Out of Style
Certain hardwood trends come and go, so it's possible that you will want to replace your floors once you're no longer satisfied with the style that's in your home. If this is what's motivating you to replace your floors, be sure to choose a timeless style of hardwood this time around so you don't run into the same problem in a few years. Look for a darker, wide-planked wood that will stand the test of time and avoid buying wood that is trendy right now, such as gray and blonde wood. You may love the way this wood looks now, but your feelings may change as the trends do.
Structural Issues
There are certain issues that can only be addressed by removing the existing floor and installing a replacement. For instance, if the planks move around underneath your feet as you walk across the room or make a lot of noise when pressure is applied, there is probably something wrong with the structure of your floor. The issue could be with the subflooring, so let a professional rip out the old floor and correct these problems before laying down a new hardwood floor.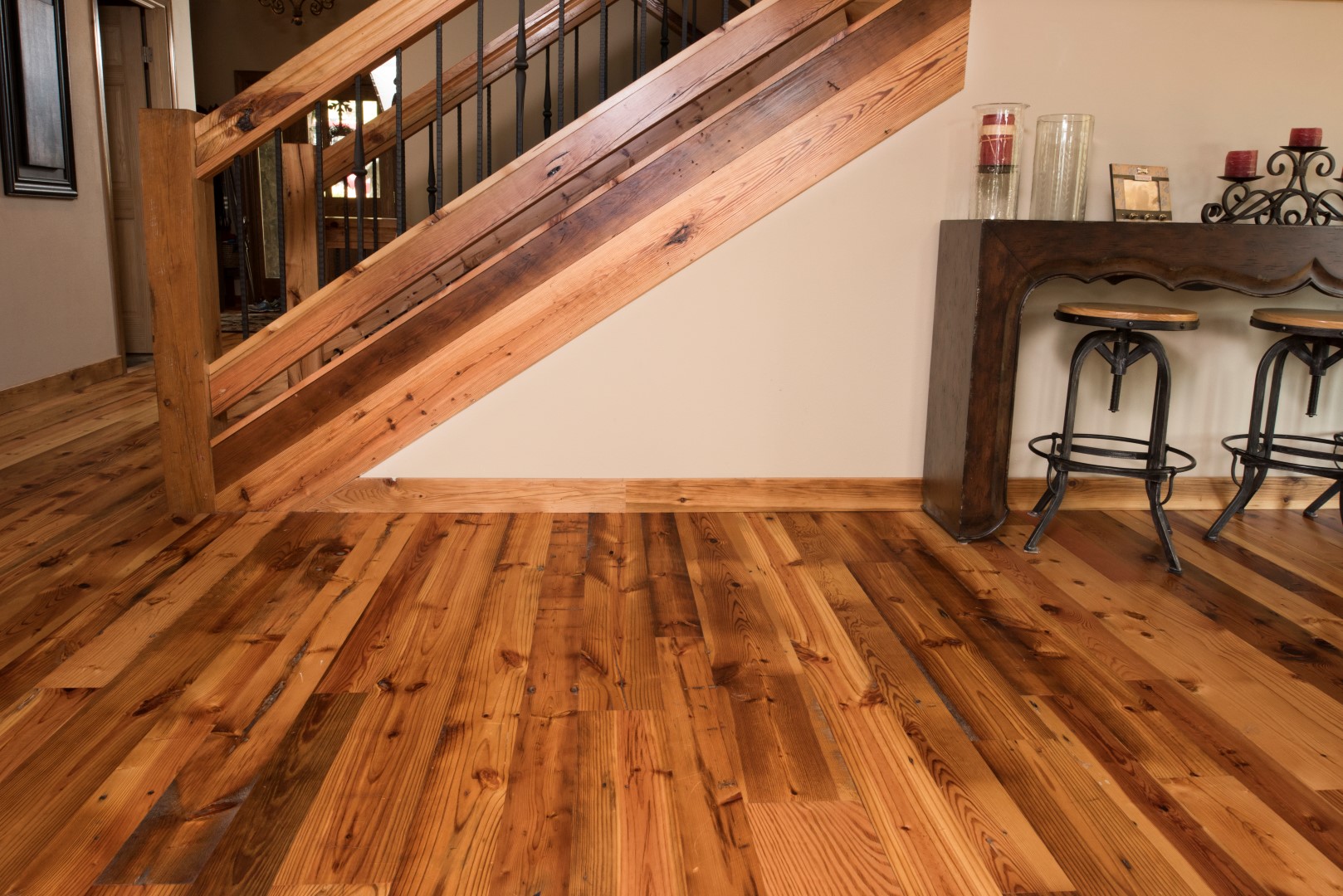 If you're ready to install new hardwood floors in your home, it's time to get in touch with the professionals. 
Contact
the team of design experts at Ward Hardwood who have a knack for helping clients choose the right hardwood for their homes, and preserve it for years after installation. Call 303-674-6966 to set up a consultation today.