Are you counting down the days until your hardwood floor installation? There are a few things that you can do to prepare for the installation while you wait for the big day. Before the hardwood flooring professionals arrive, cross these items off of your to-do list:
Move the furniture.
Grab a buddy and move all of the furniture out of the room where the hardwood floor is being installed. It may be wise to buy furniture pads ahead of time so you can use them immediately after your new hardwood floor has been installed. Furniture pads are placed underneath furniture legs to prevent the furniture from scratching or damaging your hardwood floors. If you don't already have these, count how many pieces of furniture you have in the room and buy them before the installation begins.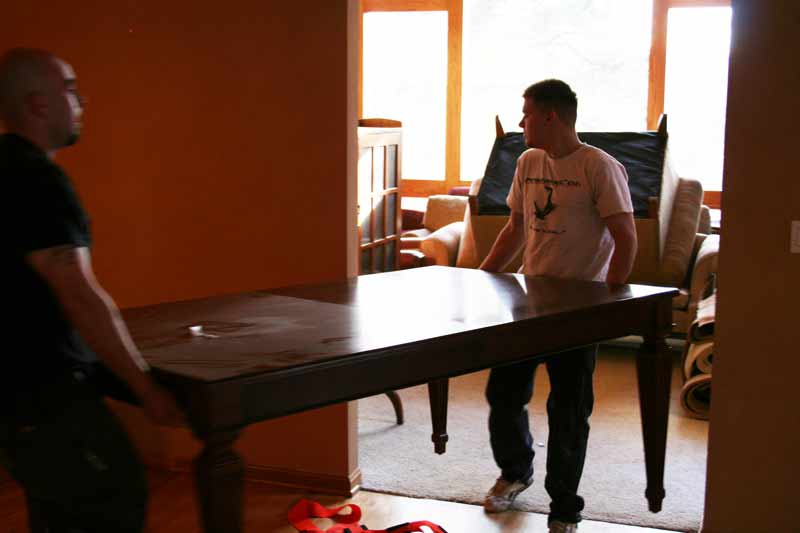 Clear a path.
How will the flooring professionals get to the room where the installation is taking place? Figure out which door you would like them to use when entering your home and then clear a path from that door to the room. Flooring professionals may be wearing clunky shoes designed to protect them as they use various types of equipment. If you're worried about them tracking in dirt or debris, consider laying down old sheets on this pathway from the door to the room so they don't have to walk across your floors.
Seal off other rooms.
There are two types of wood: prefinished and unfinished. Installing prefinished flooring typically does not create a mess or much of a commotion, but flooring professionals must use sanding machines when installing unfinished hardwood. This means a lot of dust will be kicked up in the air during the installation process. If you chose unfinished wood, be proactive and seal off other rooms in your house to protect them from dust. You can either close the doors to nearby rooms or go one step further and cover the doorways with plastic curtains that are often used on construction sites. This will ensure that dust is not flying all over your house during and after the installation of unfinished hardwood flooring. Learn more about
prefinished vs. unfinished wood flooring
here.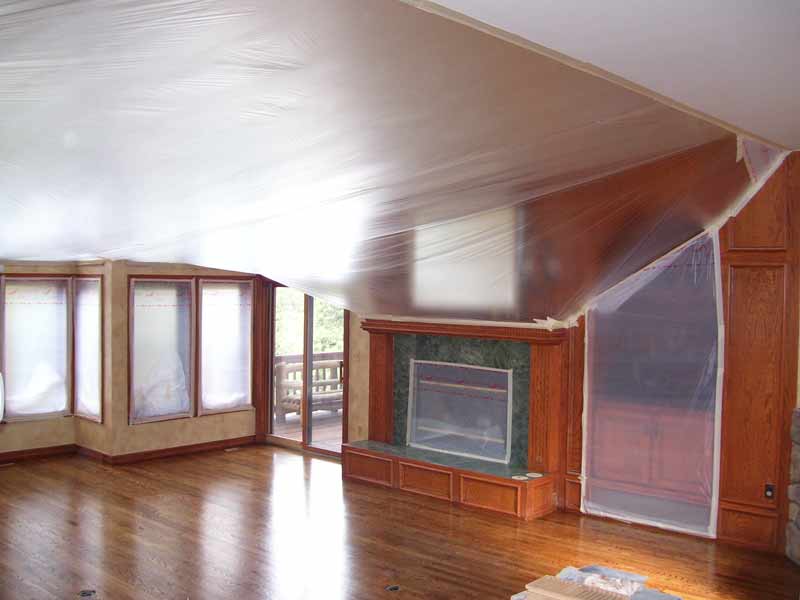 Find a space for the wood to acclimate.
Hardwood flooring needs to acclimate to the temperature and humidity inside your home before it can be installed. To properly acclimate, the wood will need to sit untouched in your home for a few days prior to the installation. Talk to the flooring company to determine when the flooring will arrive at your house so you can clear out a space for it to sit for a few days before it is installed.
If you're ready to install hardwood floors in your home, it's time to get in touch with the professionals. 
Contact
the team of design experts at Ward Hardwood who have a knack for helping clients choose the right hardwood for their homes, and preserve it for years after installation. Call 303-674-6966 to set up a consultation today.