When choosing hardwood flooring in Colorado, you will need to make a number of decisions, including the color of the wood, type of wood, and of course, width of the planks. The width of the individual planks can affect the look of the entire room, so don't rush this decision. Here are a few things you need to consider before deciding which width is best for your home: 
The Look
What look are you trying to achieve in your home? If you want your room to have a clean and minimalistic vibe, narrow planks may be the better choice for you. On the other hand, wide plank hardwood is typically used in homes with a rustic or country feel. It can also be used in traditional homes, where it looks elegant and timeless.
The Size of the Room
Where will you be installing hardwood flooring? If you are laying the hardwood in a small room, narrow planks can open the space and make it feel larger than it really is. Wide planks can make small rooms feel more cramped, especially if the ceilings are low, so it's recommended that you only use wide plank floors in rooms that are on the larger size.
Material Cost
Material costs will vary depending on the width of the planks. Narrow planks, usually called strip flooring, tend to be more cost effective than wide plank materials. If choosing wide plank materials, keep in mind that a random mix of widths will usually be more cost effective than all one width.
Wood Detailing
ider planks tend to have more visible detailing that give the wood an authentic feel. For example, you may not be able to see the grain of the wood or knots on narrower planks, but these features are usually fairly visible on wider planks. If you want to be able to see this type of detailing, it's best to stick to wider planks.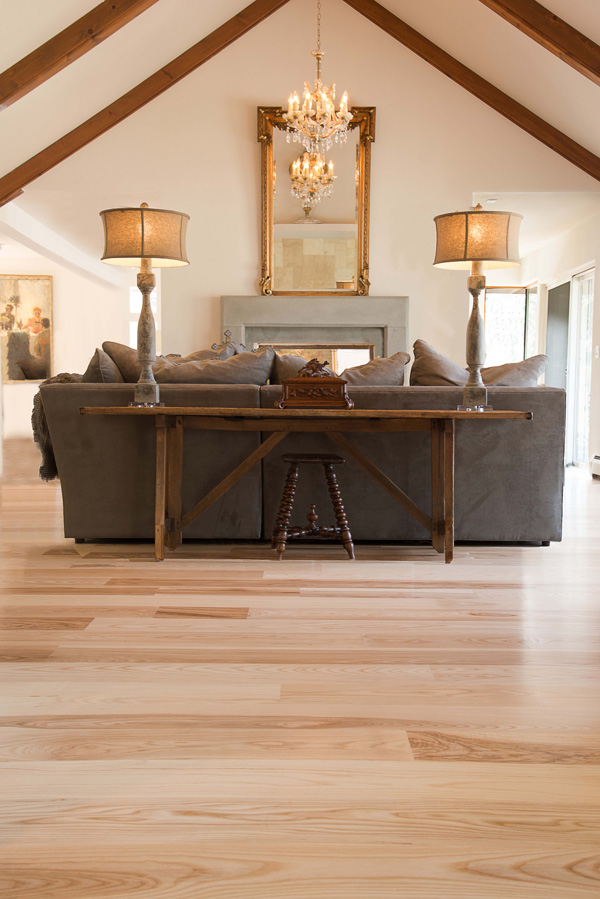 Resale Value
If you plan on selling your home in the near future, it may be best to choose wide planks since these are preferred by buyers. Today's buyers are looking for wider planks that measure between 4 to 8 inches wide, or somewhere along those guidelines. If you have these in your home, you may be able to attract a greater number of buyers and sell your home faster. 
When it comes to wood floors, choose wisely
.
Personal Preference
Above all else, it's important to make this decision based on your own personal preference. This is your home, so you should have the flooring that you like the best. Keep the above tips in mind, but don't forget to ask yourself which style you prefer before making a decision.
 
Have you decided between wide and narrow plank hardwood? If so, it's time to get in touch with the professionals. 
Contact
the team of design experts at Ward Hardwood who have a knack for helping clients choose the right flooring for their homes, and preserve it for years after installation. Call 303-674-6966 to set up a consultation today.