If you've never had hardwood flooring, but want to install it in your home, it's best to visit a hardwood floor showroom and talk to the professionals about your needs. Feel free to ask questions to ensure you get all of the information you're looking for before you commit to a hardwood floor installation. What should you ask? Here are some of the most frequently asked questions:
How much should I order?
Before you place an order, you will need to have the space measured so you know how many square feet need to be covered with hardwood. But, it's recommended that you order about 10% more than necessary. This is because the wood planks will be cut to fit the exact layout of your room, and once a piece is cut, the remainder of it probably cannot be used anywhere else in the room. To avoid running out of wood, hardwood professionals advise that you order a bit extra.
What are some of my floor "finish" options?
There are several choices for floor finishes such as Polyurethane, Acid Cured Swedish Finish, Water Based Finish, etc. Things to consider when choosing a finish is the amount of wear and tear on the floor, UV protection and the look you want to achieve.
Can I install the flooring myself to save money?
Installing hardwood may look easy, but looks can be deceiving. Laying down hardwood requires certain tools that you will need to rent or buy if you don't already own. On top of that, there are certain things that you may not know how to do, including checking for moisture, and working in tight spaces such as closets or pantries. There are many things that can go wrong if you try to install hardwood on your own, so if you want it to look like a professional did it, then leave it to the professionals.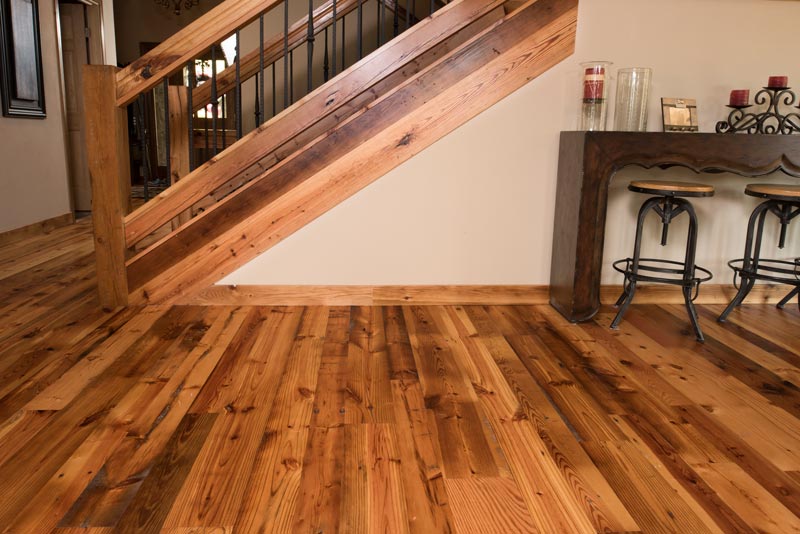 How can I preserve the hardwood floors once they've been installed?
Preserve the beauty of your hardwood floors with regular cleanings. You should get in the habit of sweeping or vacuuming your hardwood floors with a soft bristle brush to pick up any dirt or debris that could cause scratches. There are cleaning products designed specifically for hardwood floors, so talk to your installer to see if there is one that works better than the others. You should also lay down rugs near your doors so people can wipe their feet before walking across your floors. Avoid wearing high heels on hardwood, and if you have pets, make sure their nails are trimmed down so they don't scratch the hardwood's finish. Learn
how to clean hardwood floors
.
Now that you know the answers to these frequently asked questions, it's time to get started planning out your new hardwood floor.
Contact
the team of design experts at Ward Hardwood who have a knack for helping clients choose the right flooring for their homes, and preserve it for years after installation. Call 303-674-6966 to set up a consultation today.