If you're planning to install new hardwood floors, the last thing you want to do is unknowingly choose a style that is outdated. Before selecting a type of hardwood and scheduling your hardwood installation, learn about these hardwood trends in 2017:
Texture
Today's customers are generally looking for textured hardwood floors that give the room a rustic, earthy feel. There are two types of texture you should look for: wire brushed or hand scraped. Although the texture is created using two different techniques, the end result is very similar. Regardless of whether you choose wire brushed or hand scraped, you'll be right on trend if you have textured wood in your home.
Reclaimed Wood
Customers are constantly looking for new ways to make their homes more unique, and reclaimed wood helps them achieve this goal. Reclaimed wood is taken from old buildings or other structures, and then reused in homes across the country. Each batch of reclaimed wood is visually stunning and unique, so it's not hard to see why this type of wood is making such a comeback in 2017.
Flat Finishes
Many homeowners love glossy finishes, but matte finishes are slowly making a comeback. Matte finishes are much more understated than glossy finishes, so they fit right in with the shift towards rustic-looking rooms. Even if you like the look of a glossy finish, you should know that matte finishes conceal scratches and imperfections much better than shinier finishes. You can always compromise by choosing a satin finish, which isn't as flat as a matte finish, but less shiny than a glossy finish.
Color
There are several different colors that trending this year, so homeowners have more options when it comes to choosing a trendy hardwood color. First, there's gray, which has increased in popularity over the last few years. Gray is a versatile, calming neutral that will instantly lighten and brighten any room it's in. Another light shade, blonde wood, is also in style in 2017. Blonde wood gives the room a relaxed, laid-back feel, and it can also hide dirt and debris that may be lingering on the surface of the wood. But, if you don't like the light look of blonde and gray woods, you're in luck—dark wood will continue to be popular in 2017. Learn more about
gray hardwood floors
.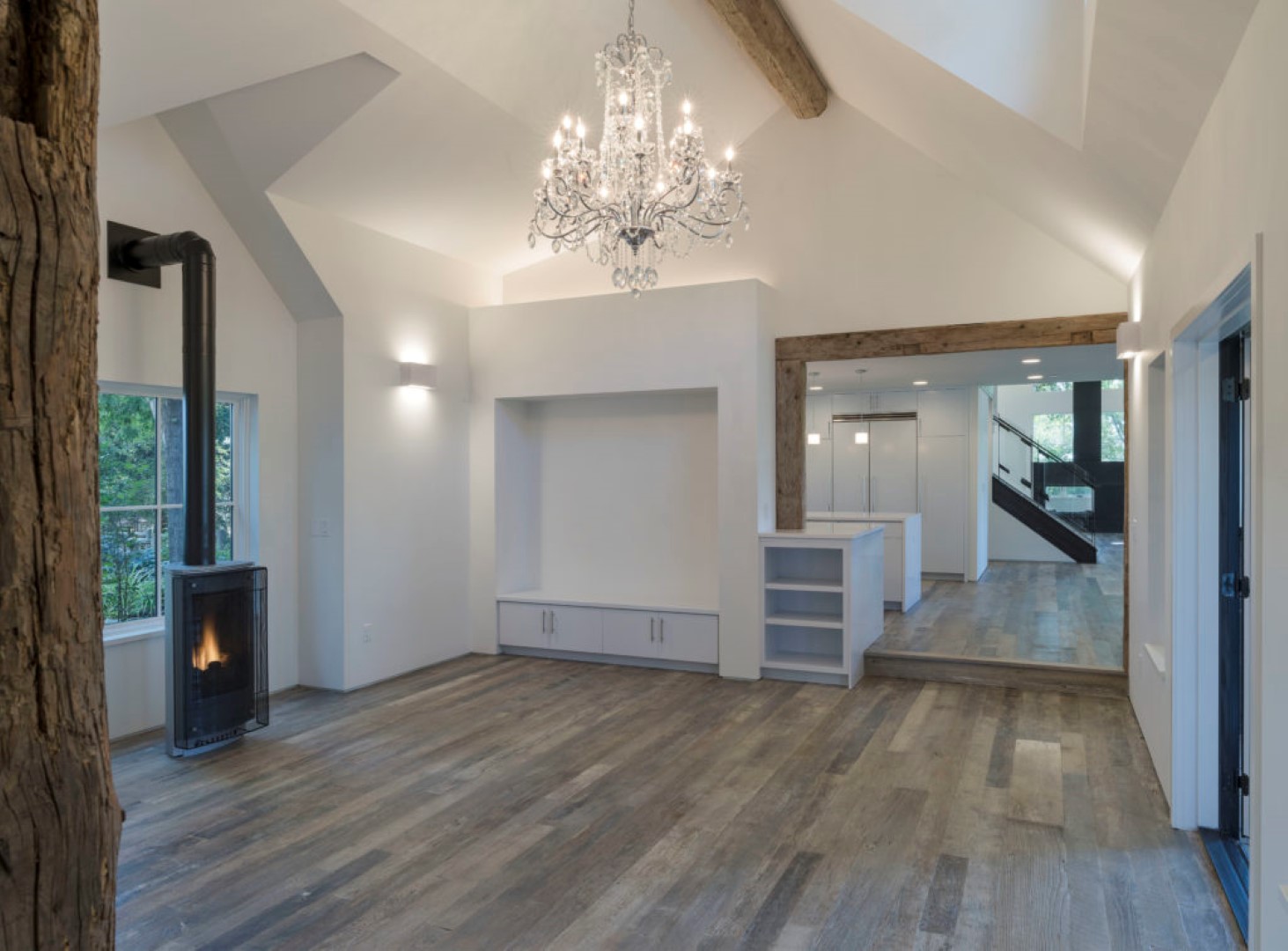 Plank Size
Customers will gravitate towards wider, longer planks of wood in 2017. Wide planks can make a room feel more open and spacious, which is why so many customers choose it over narrower options. But, wide planks can look awkward when the planks are too short, so if you decide to go for a wider plank, be sure you also choose planks with a longer length.
Now that you know the hardwood trends for this year, are you ready to visit a showroom and find the perfect wood for your home?
Contact
the team of design experts at Ward Hardwood who have a knack for helping clients choose the right flooring for their homes and preserve it for years after installation. Call 303-674-6966 to set up a consultation today.